Data management
Data is essential to a company's operations and performance. Companies must make sense of data and find the relevant ones among the noise created by the various systems and technologies that support today's highly connected global economies. In this regard, data occupies a central place. On its own, data is useless -companies need an effective datastrategy, governance and management model to leverage all forms of data for practical and efficient use across supply chains, employee networks, customer and partner ecosystems... and beyond.
So what is data management? It is the practice of collecting, organizing and accessing data to support productivity, efficiency and decision making. Given the critical role that data plays in business today, a sound data management
sound data management strategy and a modern data management system
and a modern data management system are essential for all companies - regardless of size or industry.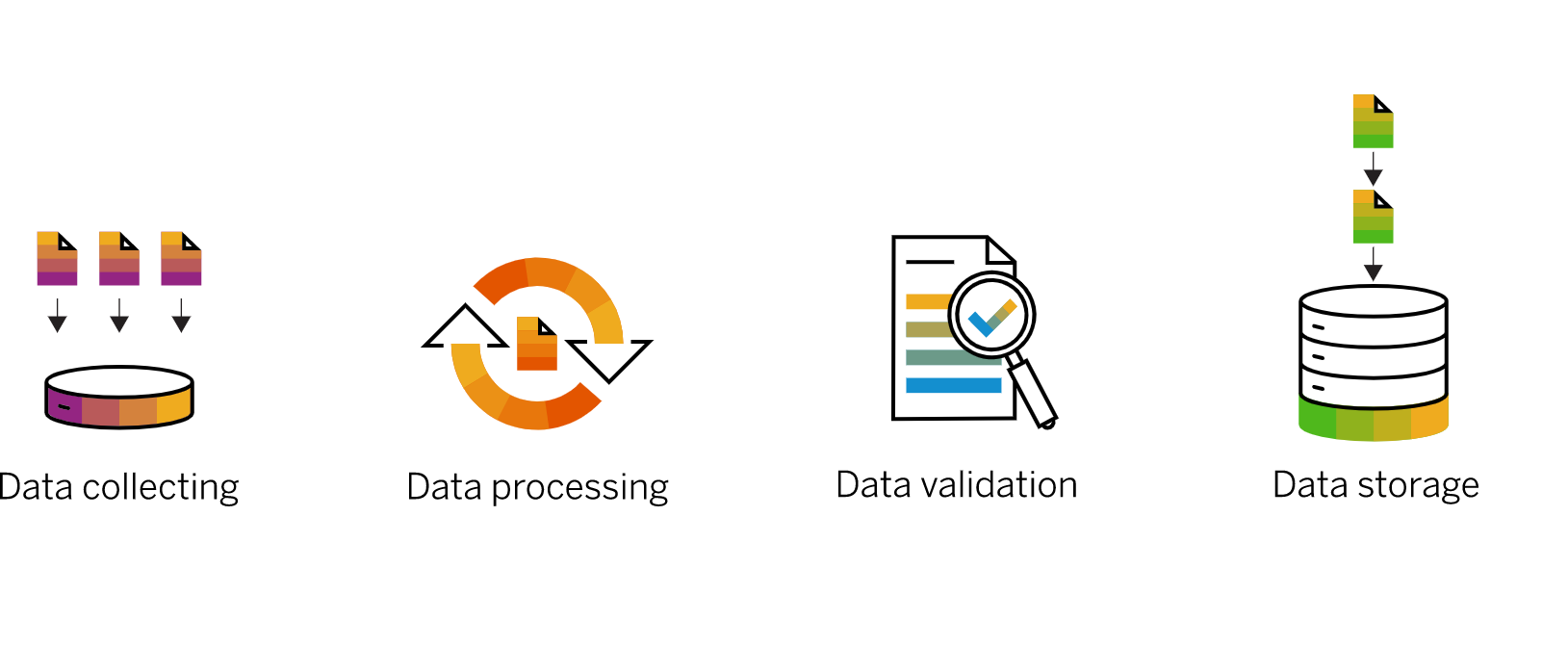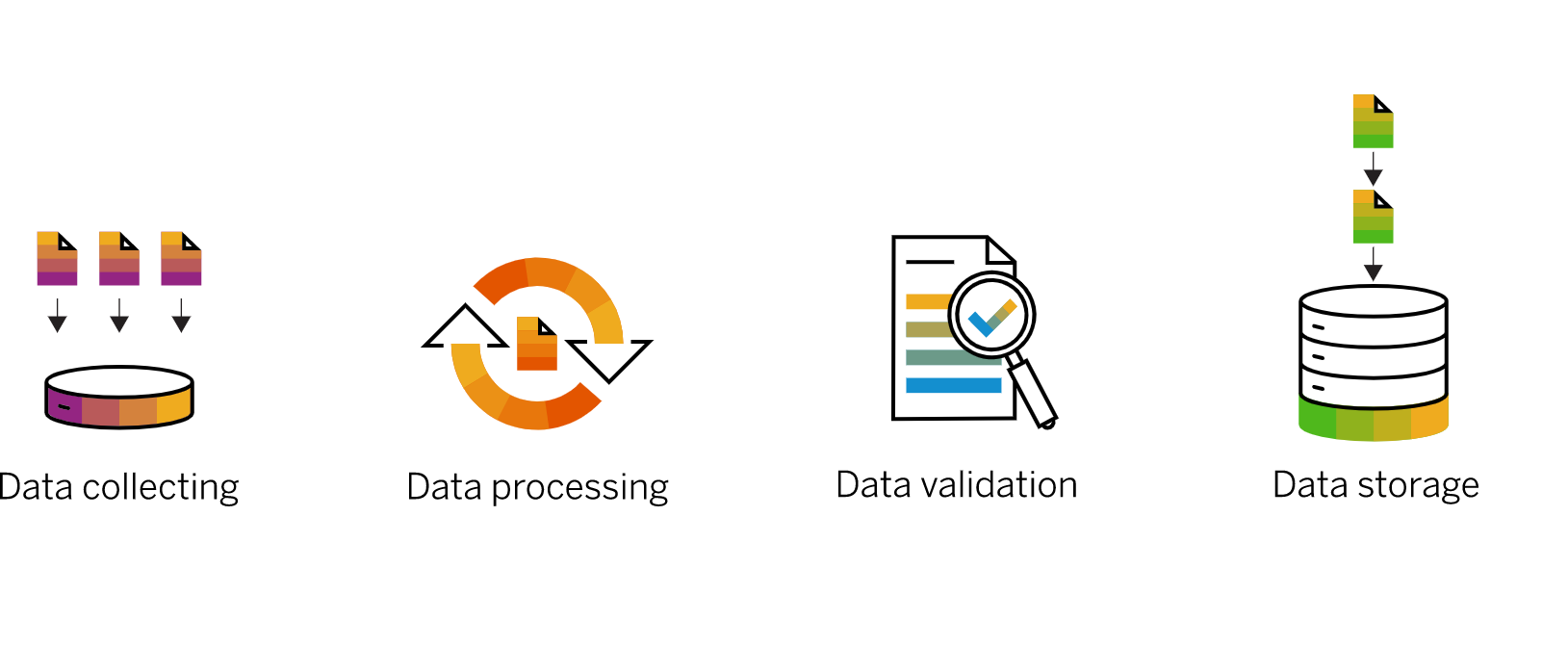 The data management process includes a wide range of tasks and procedures, such as:
Collecting, processing, validating and storing data

Integrate different types of data from disparate sources, including structured and unstructured data

Ensuring high data availability and disaster recovery

Controlling how people and apps use and access data

Protecting and securing data and ensuring data privacy
What is an enterprise data strategy, and why should you have one?
Many companies have been passive in their approach to their data strategy, accepting whatever their vendor has built into their systems. But now that's not good enough. With the current explosion of data and its importance to the operation of all businesses, there is a growing need to take a more proactive and holistic approach to data management. From a practical standpoint, that means establishing a data strategy that:
Identify the specific type of data your company will need and use

Assign responsibilities for each type of data

Establish procedures to control the acquisition, collection and processing of data.
One of the key benefits of a data management strategy and infrastructure is that it unifies the organization - coordinating all activities and decisions to support the company's purpose, which is to deliver quality products and services effectively and efficiently. Having a comprehensive data strategy and seamless data integration eliminates information silos. This allows each department, manager and employee to see and understand their individual contribution to the company's success, and keep their decisions and actions aligned with those goals.
The evolution of data management
Effective data management has been critical to business success for more than 50 years - from helping companies improve reporting accuracy, to spotting trends and making better decisions to driving digital transformation and powering new technologies and business models today. Data has become a new kind of capital, and forward-thinking organizations are always looking for new and better ways to use it to their advantage. These are the latest trends in modern data management to watch and explore:
Data fabric: Most organizations today have data deployed on-premise and in the cloud-and use multiple database management systems, processing technologies, and tools. A data fabric, which is a customized combination of architecture and technology, uses dynamic data integration and orchestration to enable frictionless data access and exchange in a distributed environment.
Cloud data management: Many companies are moving some or all of their data management platforms to the cloud. Cloud data management takes advantage of all the benefits the cloud has to offer-scalability, advanced security, improved access, automated backups, disaster recovery, cost savings, and more. Cloud databases and database-as-a-service (DBaaS) solutions, cloud data warehouses

, and cloud data lakes are growing in popularity.

Augmented data management: this is one of the most recent trends. Noted by Gartner as a significant potential disruption by 2022, augmented data management uses AI and machine learning to make data management processes automatically configure and adjust. Augmented data management is automating everything from quality and master data management to data integration, freeing up skilled technical staff to focus on generating greater value.
By 2022, manual data management tasks will be reduced by 45% through the addition of machine learning and automated service level management.
Augmented analytics: Augmented analytics - another major technology trend identified by Gartner - is here. Augmented analytics uses artificial intelligence, machine learning and natural language processing (NLP) to not only find the most important strategic information automatically, but to democratize access to advanced analytics so that everyone, not just data scientists, can ask questions about their data and get answers in a natural, conversational way.
We know that information is derived from data. And if information is power, managing and capitalizing on your data effectively could quietly be your company's superpower. As such, data management and database analyst (DBA) roles are evolving to become change agents-in driving cloud adoption, leveraging new trends and technologies, and delivering strategic value.
Enjoy our exclusive content and join the new digital era. In your email you will receive 100% of the best and 0% spam.
Go digital with Sybven!