La toma de decisiones estratégicas nunca fue tan fácil
Mantente un escalón arriba de tu competencia, incorporando herramientas de analíticas. Permite a tus clientes tomar decisiones rápidas y seguras, impulsando a mejores resultados. La
transformación digital
optimiza
tus procesos de análisis.
SAP Analytics Cloud
Accede a todas las funcionalidades analíticas, con una solución robusta y eficaz, que optimiza la experiencia de usuario. Mira todas las virtudes que puede disfrutar tu organización, con SAP Analytics Cloud:
Análisis de información

Planificación 

Visualización en todos los dispositivos

Toma de decisiones de extremo a extremo
SAP Business Planning and Consolidation
Reduce tiempos de planificación y aumenta la confianza en los informes financieros, proporcionando datos confiables de los productos y clientes, a través de la aplicación única e interfaz de usuario.
SAP Profitability and Performance Management
Optimiza los procesos de tu negocio, a través del rendimiento, para aumentar la agilidad empresarial, con información confiable y significativa. Gracias a la más sofisticada solución de planificación colaborativa.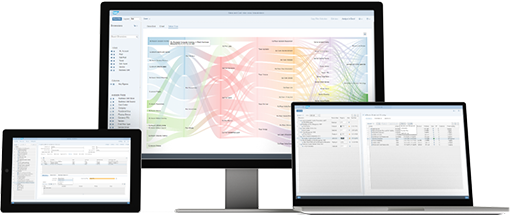 Si deseas montarte en la ola digital, escríbenos porque… ¡Lo llevamos en la sangre! Tenemos para ti: servicios y soluciones tecnológicas basadas en la magia de la innovación digital.
Destacamos en la automatización de procesos y el uso de tecnologías inteligentes, para potenciar la experiencia del cliente. Lo hacemos fácil. Lo hacemos posible. Lo hacemos Sybven.