I am Magdalena De Luca, but I am also known as MDL. Computer Engineer with more than 40 years of experience. Graduated from Simón Bolívar University, with a postgraduate degree in Operations Research at UCV (Universidad Central de Venezuela) and a specialization in Management and Marketing from IESA.
Estratega digital, empresaria y conferencista internacional para Estados Unidos, Latinoamérica (Latam) y el Caribe. Experta en impulsar la innovación digital en las organizaciones, con plataformas tecnológicas de nivel mundial como: SAP, Qualtrics, DANAConnect, Kore.ai, Open LMS, Anthology, Class, Intelliboard, HCL Software y Soluciones Laser.
"The future will be digital or it won't be."
- Magdalena De Luca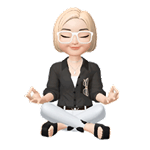 Hi, I'm Magdalena De Luca (CDM) and today I want to tell you my story... and my positive vision of the digital future. digital future.
Episodio #5
Gestión de la experiencia XM en tiempos de humanización con Paula Neira
Episodio #6
Mujeres líderes en dos tiempos con Ana K. Cárdenas
Episodio #7
El poder de las comunicaciones automatizadas con los clientes con Sarina Salas
CDM CAST
Magdalena De Luca's podcast
Magdalena De Luca premieres a new disruptive space for everyone: MDL Cast in three times, to go through the past, present and future of the world and technology.
NOTES
Press releases of interest 
DISCOVER MY WORLD
INSTAGRAM
ENTREPRENEUR & BUSINESSWOMAN
Magdalena De Luca
DIGITAL STRATEGIST