Aprenda qué es scrum y qué no es. 
Descubra cómo el marco ágil más popular ayuda a los equipos a gestionar el trabajo complejo.
DESCRIPCIÓN GENERAL DE SCRUM
Tenga en cuenta que la siguiente información proviene del liderazgo intelectual de nuestros Certified Scrum Trainers y Certified Agile Coaches, así como de otras fuentes acreditadas, incluido el Manifiesto Agile y la versión 2017 y 2020 de The Scrum Guide TM.
Esencia de Scrum
Scrum es un conjunto de valores, principios y prácticas ligero, pero increíblemente poderoso. Scrum se basa en equipos multifuncionales para entregar productos y servicios en ciclos cortos, lo que permite:
Comentarios rápidos

Innovación más rápida

Mejora continua

Rápida adaptación al cambio.

Más clientes encantados

Ritmo acelerado desde la idea hasta la entrega
Los equipos de Scrum inspeccionan cada lote de funcionalidad a medida que se completa y luego adaptan lo que se creará a continuación en función del aprendizaje y la retroalimentación, minimizando el riesgo y reduciendo el desperdicio. Este ciclo se repite hasta que se entrega el producto o servicio completo, uno que satisface las necesidades del cliente porque la empresa tiene la oportunidad de ajustarlo al final de cada período de tiempo.
Definición de Scrum
Según The Scrum Guide TM, Scrum es «un marco ligero que ayuda a las personas, los equipos y las organizaciones a generar valor a través de soluciones adaptables para problemas complejos». Scrum es el marco ágil más utilizado y popular. El término ágil describe un conjunto específico de principios y valores fundamentales para organizar y gestionar trabajos complejos.
El término Scrum proviene de un artículo de Harvard Business Review de 1986 en el que los autores Hirotaka Takeuchi e Ikujiro Nonaka hicieron una analogía comparando equipos multifuncionales de alto rendimiento con la formación de Scrum utilizada por los equipos de rugby.
Aunque tiene sus raíces en el desarrollo de software, hoy en día Scrum se refiere a un marco ligero que se utiliza en todas las industrias para ofrecer productos y servicios complejos e innovadores que realmente deleitan a los clientes. Es simple de entender, pero difícil de dominar.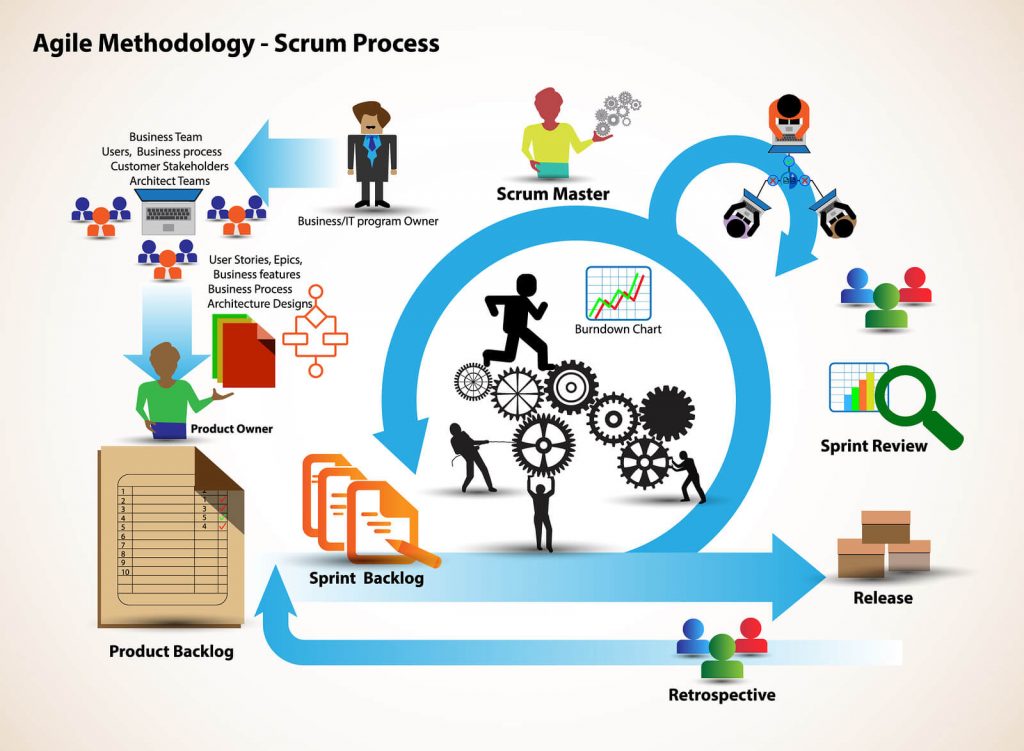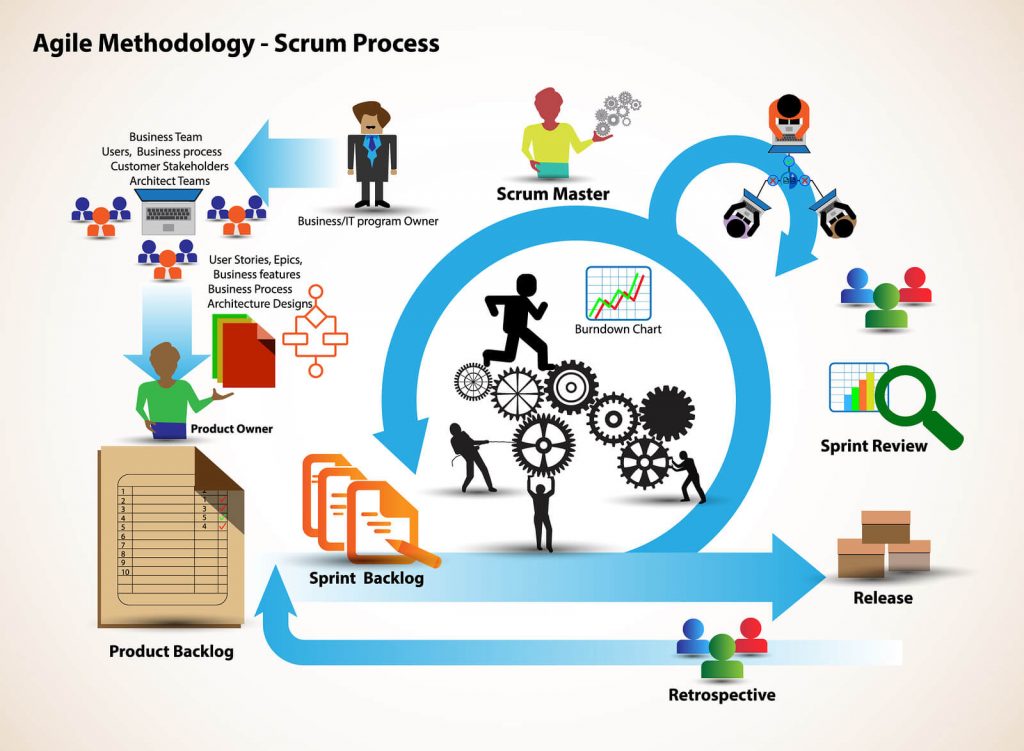 Disfruta de nuestro contenido exclusivo y únete a la nueva era digital. En tu email recibirás 100% de lo mejor y 0% spam.
¡Be digital con Sybven!