Sybven en el ranking de empresas TIC
Sybven fue catalogada como una de las empresas TIC más destacadas del 2021. Así lo reseñó la reconocida revista ecuatoriana Datta Business Innovation, en su más reciente publicación. De esta manera, y ocupando la posición número 21 del ranking, Sybven se convierte en una de las principales empresas de tecnología de Latam.
La revista digital Datta tiene 40 años de trayectoria, impulsando la innovación empresarial y las tendencias que marcan pauta en los procesos de transformación digital. Además, este medio de comunicación se enfoca en producir contenido adaptado a las tendencias tecnológicas globales, que promueven la innovación como en las organizaciones.
Dentro de los aspectos principales por los que Datta incluyó a Sybven en su ranking, se destacan: su trayectoria, aportes a la sociedad y los casos de éxito con sus clientes.
Trayectoria
La amplia trayectoria de Sybven en el mercado latinoamericano, le ha convertido en una empresa de referencia en la región. Gracias a sus más de 23 años de experiencia; más de 650 consultores especializados; proyectos en más de 17 países, más de 20 certificaciones profesionales, más de 100 proyectos de RSE y más de 300 clientes felices.
Además, Sybven cuenta con el sólido respaldo de sus renombrados partners de negocio, del sector TIC, como lo son: SAP, Qualtrics, TEMENOS, Kore.ai, Open LMS y DANAConnect.
Success stories
Sus más de 30 interesantes casos de éxito, con reconocidos clientes del Ecuador, lo hicieron merecedor de esta posición en el ranking.
Dentro de este abanico de proyectos, se destacan: la implementación de SAP Core Digital y Customer Experience en el sector retail y manufactura. Asimismo, en el sector bancario y asegurador, proyectos de integración de datos y chatbots.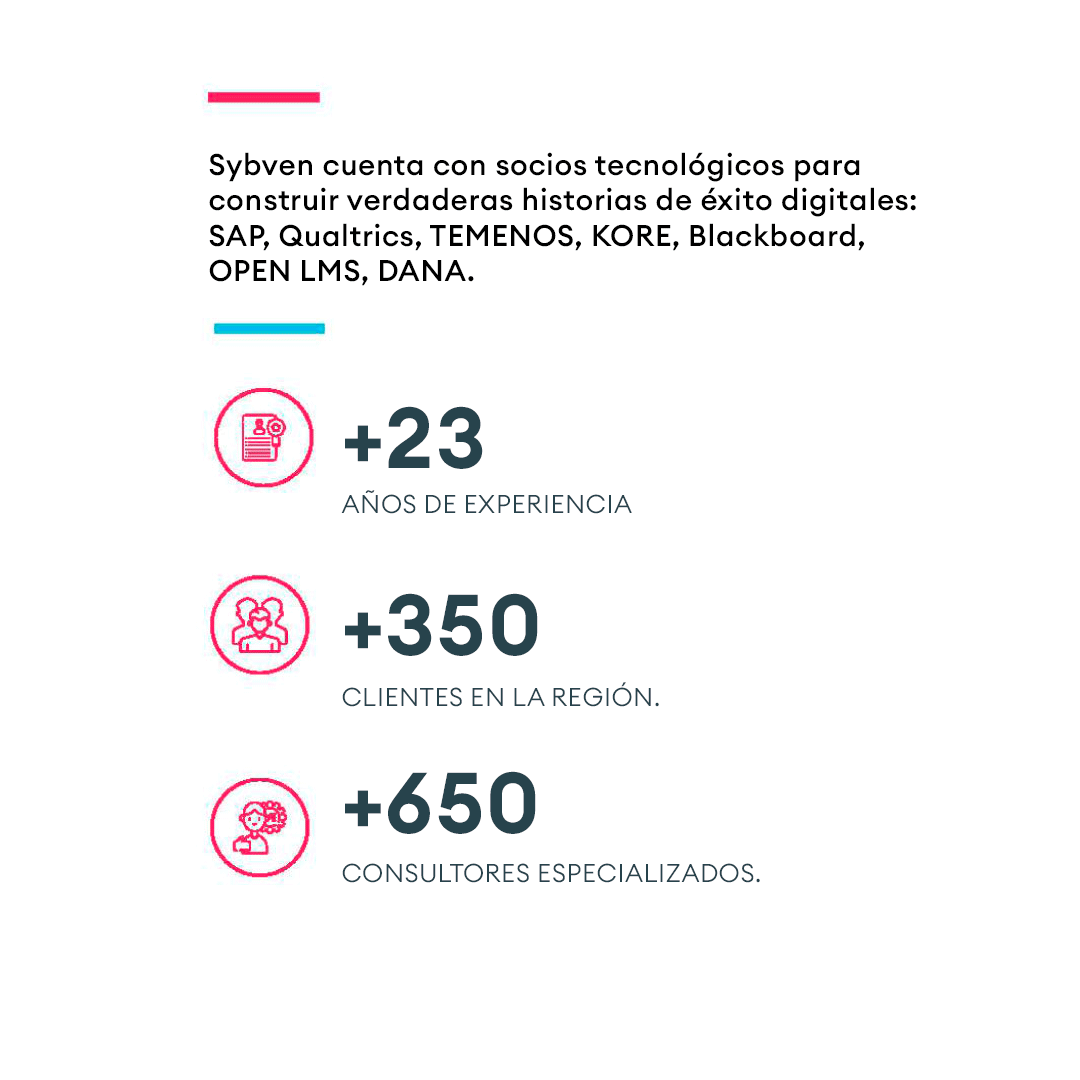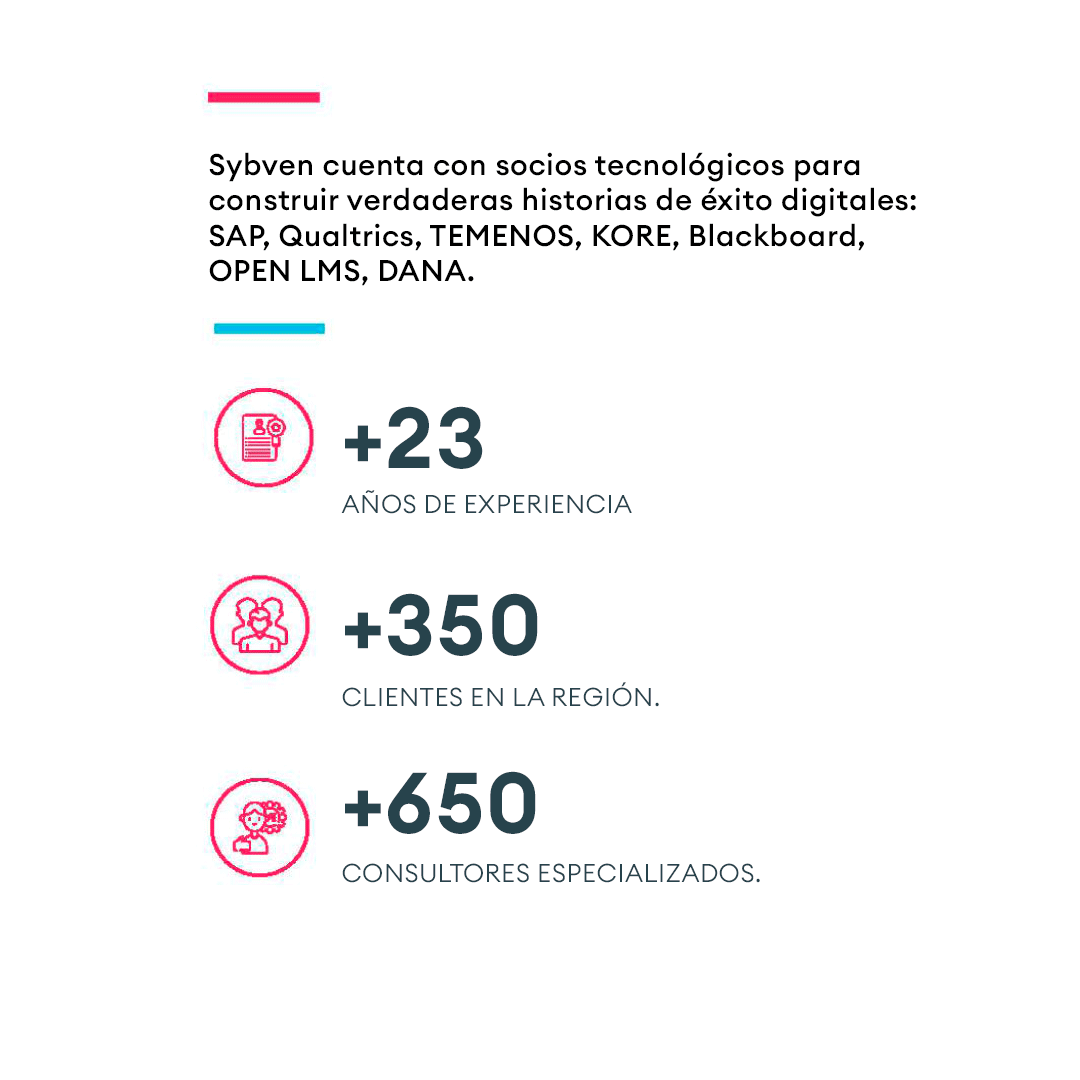 Aportes
Sus invaluables aportes a la sociedad, en forma de soluciones tecnológicas, son su más preciado tesoro.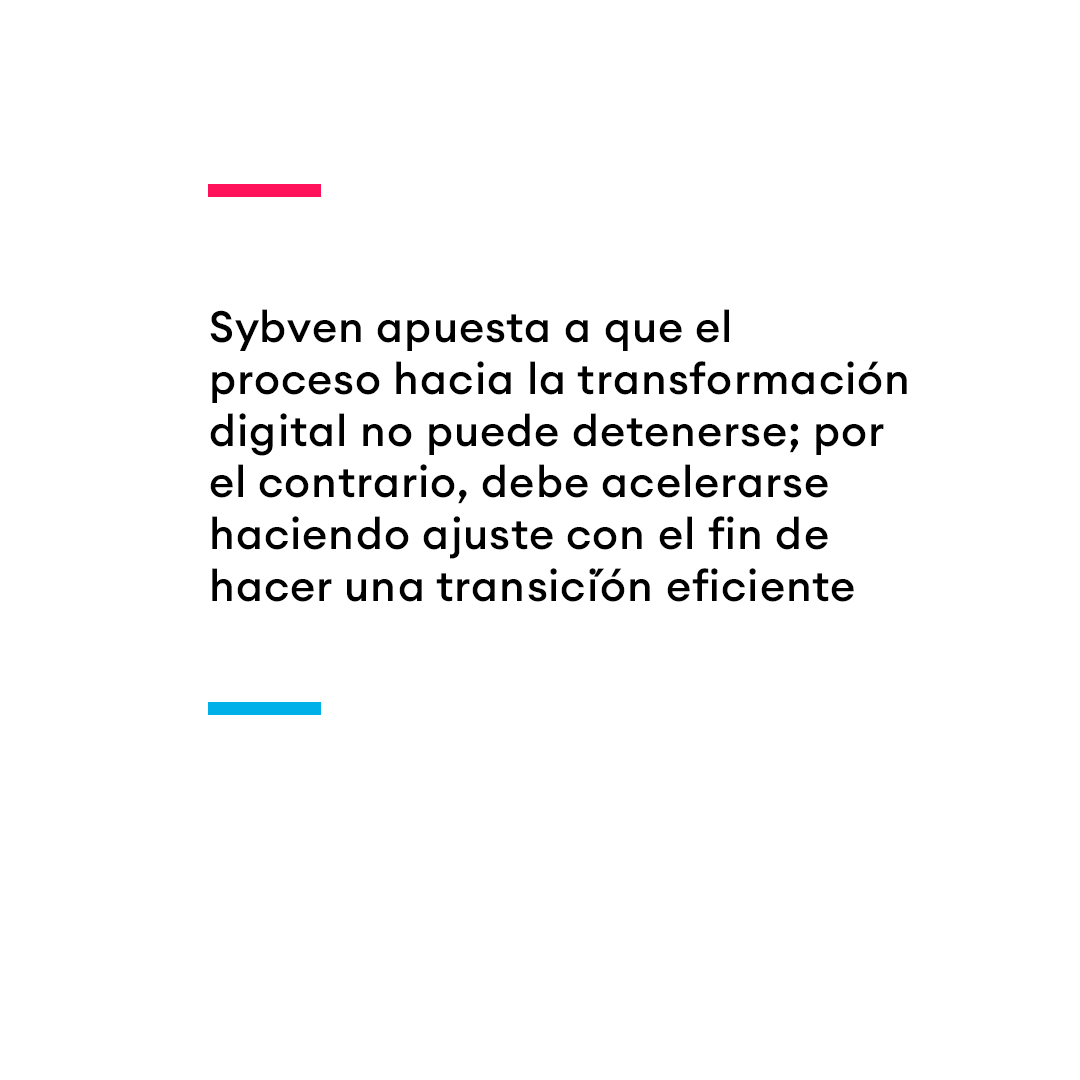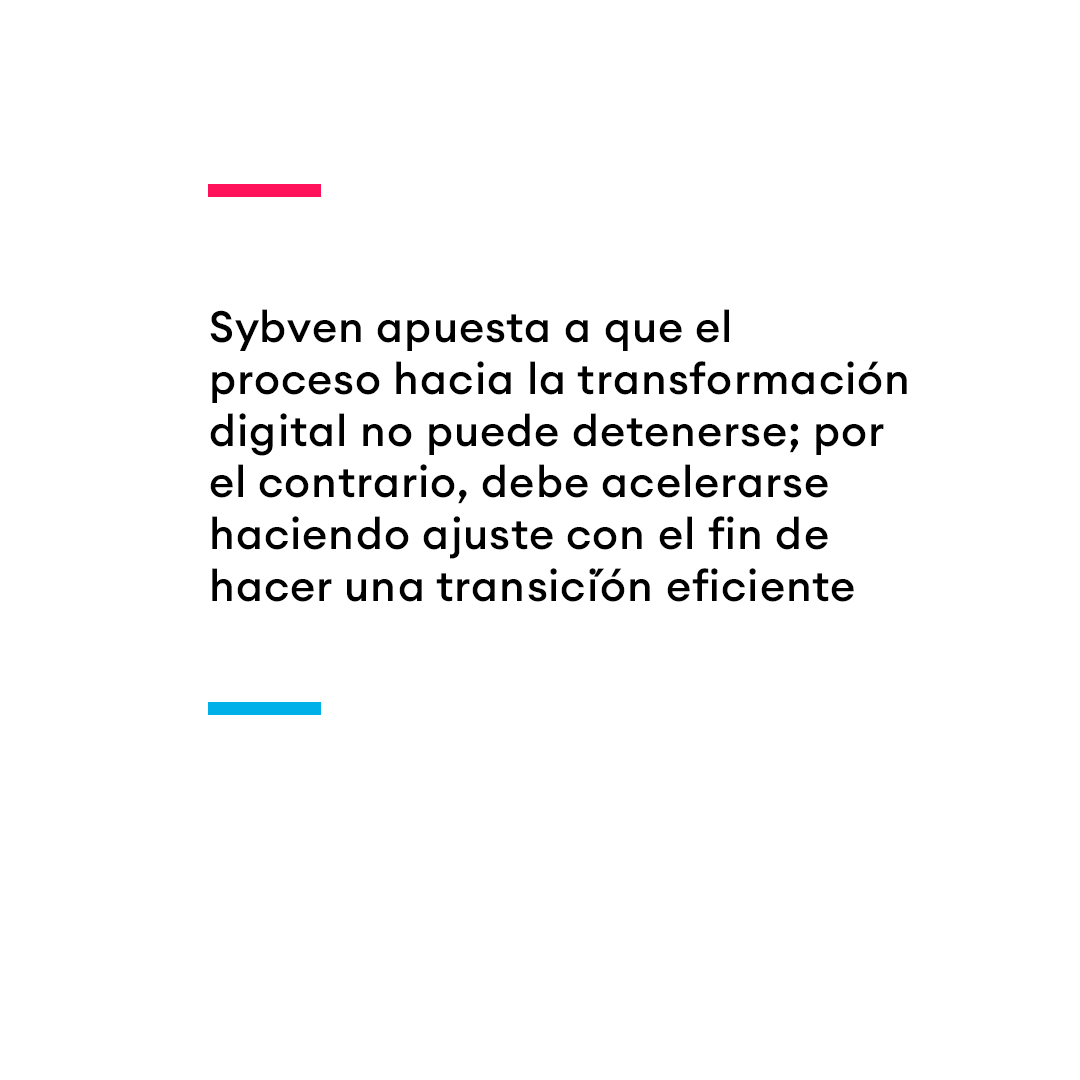 Por esto y mucho más, el equipo Sybven se une para celebrar esta merecida posición en el ranking internacional.
Agradeciendo a Datta por su análisis y consideración. ¡Vamos por más!
Enjoy our exclusive content and join the new digital era. In your email you will receive 100% of the best and 0% spam.
Go digital with Sybven!