SybMeet "Vocal Training".
Over the past two years, the pandemic has impacted people's lives and especially the way they work.
According to data reported in the State of Remote Work 2021 prepared by Owl Labs with Global Workplace Analytics, it is evident that productivity has improved with telework during the pandemic. The truth is that, contrary to expectations, teleworking has had a positive impact on this aspect, revealing that 90% of employees who worked from home say they were as productive or more productive than working from the office.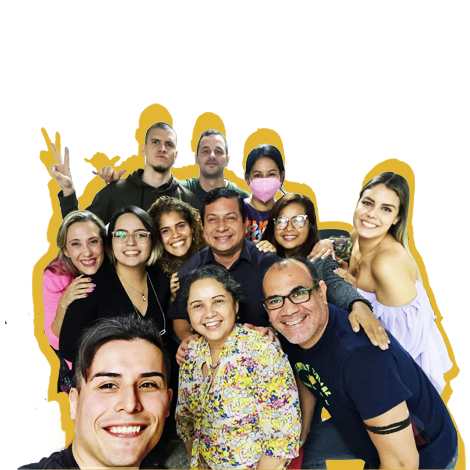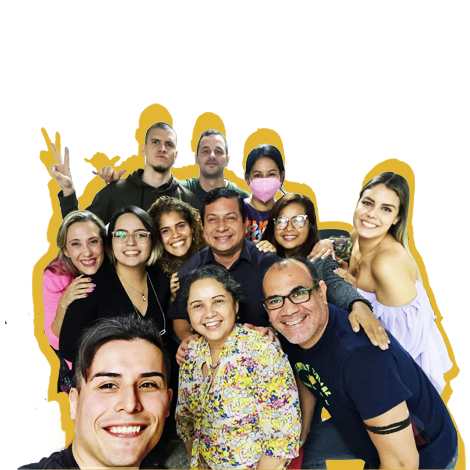 A new edition of

SybMeet

was held for three weeks at Sybven's facilities, with a workshop on Vocal Training, taught by the renowned broadcaster, radio producer and teacher, Ricardo Berrocal, who has been on the air for over 20 years.
On this occasion, the SybMeet Vocal Training program was created as an initiative of the organization to promote the professional development of all employees, thus enhancing the growth of their personal talents and continuing to foster an exceptional organizational culture.
The vocal journey
In each class, the SybTeams, from various SybTeams' cells, will Sybven cellsIn each class, the SybTeams, from various Sybven cells, embarked on a journey of self-discovery of their own voice through proper breathing techniques and vocal exercises, along with creative and disruptive activities in which the collaborators brought to life various characters in theatrical readings and dynamic improvisational performances.
Berrocal expressed his joy with the attendees for having successfully completed the contents of the workshop with the versatility that each member contributed during each class. " It was great to work with this group of people, full of good vibes, willing to acquire knowledge and discover how their own voice works and how to improve it in fun dynamics," said the renowned broadcaster.
It's just the beginning
For him, his pleasant and wonderful experience with Sybven was enriching and he would be willing to offer new journeys of vocal self-knowledge, in the organization's spaces, to new groups of collaborators.
Enjoy our exclusive content and join the new digital era. In your email you will receive 100% of the best and 0% spam.
Go digital with Sybven!