Integrate your business processes in a safe and reliable way
ERP that manages back-office processes , in an integrated way and in a single database, with analytical and transactional information in real time. Thanks to the database that processes information in memory.
SAP S/4HANA (ERP)
Brinda la mejor experiencia a tus clientes a través del core digital para la empresa inteligente. Adáptate y escala ágilmente y mantente a la vanguardia de los cambios constantes del mercado, con SAP S/4HANA:
Conéctate a SAP en la nube: SAP S/4HANA with RISE

Obtén un sistema on premise en tu propio centro de datos
RISE WITH SAP
Impúlsate hacia el camino de la empresa inteligente con RISE with SAP, que te ofrece en un único contrato: SAP S/4HANA + infraestructura + servicios de soporte para tu transformación digital empresarial. Compatible con las líneas de negocios:
Gestión de Mantenimiento y Tesorería Avanzada

Recursos Humanos, Manufactura Avanzada, R&D e Ingeniería

Customer Experience, Gestión de Abastecimientos y Contratos, Gestión de Analíticas y datos
SYBDIGITAL CAMARONERO
This new product developed by Sybven, allows the control and monitoring of the shrimp life cycle, from manufacturing to distribution. It has unique predictive analytics capabilities, drives the growth of new digital services and controls operating costs - the effectiveness of digital transformation has no limits!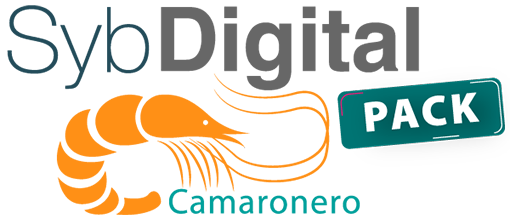 If you want to ride the digital wave, write to us because... It's in our blood! We have for you: services and technological solutions based on the magic of digital innovation.
We excel in process automation and the use of intelligent technologies to enhance the customer experience. We make it easy. We make it possible. We make it Sybven.