Sybven revolutionizes its organizational culture with the new SybMeet: beach edition
The second quarter of the year began with a day of radiant sunshine for Sybven's collaborators in Venezuela, with the first SybMeet: beach edition, held on the coast of the Caribbean country.
More than 80 employees, from all the cells of the organization, lived the innovative experience, dedicated to connection, learning and co-creation, together with Sybven's CEO, Magdalena De Luca (CDM)..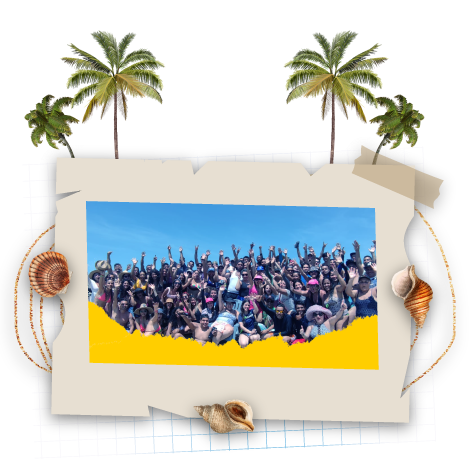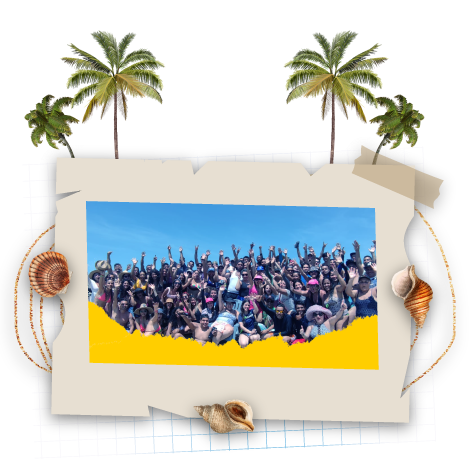 This innovative integration activity arises as a great idea of CDM, with the purpose of integrating each cell among them, in a singular, unique and special space, which further enhances the good practices of organizational culture, which Sybven already enjoys.
During the trip, CDM expressed how happy and pleased she was to spend a wonderful and different day with Sybven's collaborators in Venezuela. And she was grateful that everyone was able to integrate in a healthy, pleasant and professional environment, inside and outside the organization's facilities.
In addition, its employees recognized the incredible integration management, dedicated to boosting the well-being of their work environment. They also appreciated the opportunity to get to know each other in depth by sharing with teams from other cells, in order to establish alliances and work strategies in a different environment.
At the end of the beach day, De Luca surprised his collaborators with the scoop of the next SybMeet on-site: the paintball edition . paintball.
Enjoy our exclusive content and join the new digital era. In your email you will receive 100% of the best and 0% spam.
Go digital with Sybven!