SYBVEN MAKES AGILITY PART OF THE DNA OF VENEZUELAN NGOS
12 organizaciones venezolanas sin fines de lucro participaron en esta primera experiencia de trabajo ágil organizado por Sybven en alianza con la Federación de Instituciones Privadas de Atención al Niño, el Joven y la Familia (FIPAN).

Sybven busca fortalecer el trabajo de organizaciones sociales y comunitarias venezolanas, a través de iniciativas académicas y de formación.
Sybven, comprometida con los objetivos de desarrollo sostenibles, se ha enfocado en la transformación digital a través de alianzas y asociaciones inclusivas sobre principios, valores, y objetivos compartidos que se centran en las personas y en la mejora continua de las organizaciones.
El sector social no puede mantenerse ajeno a la revolución digital, deben adaptarse y aprovechar todo lo que ofrecen las nuevas tecnologías y metodologías de trabajo para poder seguir desarrollando sus objetivos con total efectividad.
"En Sybven creemos en el entendimiento responsable del mercado, industria, la tecnología y su combinación con nuestro conocimiento para ofrecer apoyo cercano, capacidades globales y el valor de toda nuestra gente a las comunidades que lo necesiten", afirma Anna De Luca,
Social Innovation Leader

de Sybven.
Ante esta realidad y en plena pandemia, nuestra célula de Innovación Social y la de

Transformación Ágil

sumaron todas sus capacidades en el ámbito de impacto social de la mano de FIPAN, asumiendo el reto de acompañar a un primer grupo de ONG en su transformación digital con la adopción de prácticas ágiles y generar una sinergia de comunicación entre las diferentes organizaciones.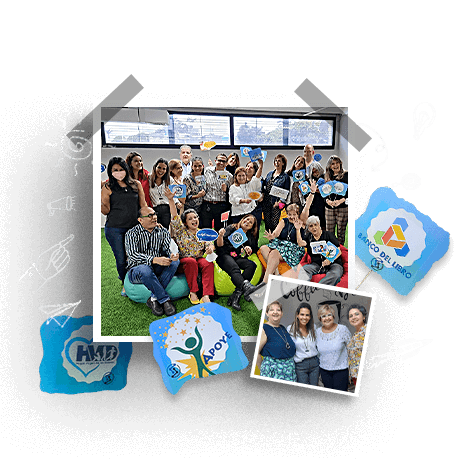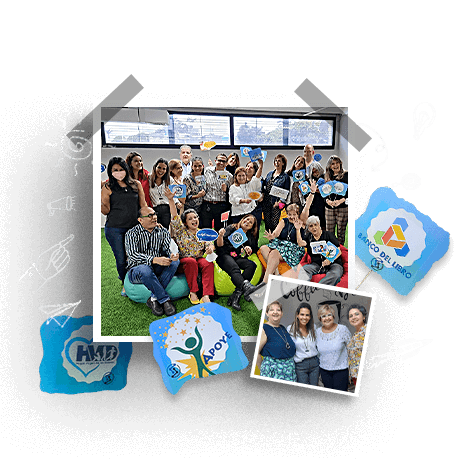 "Para lograr el reto se diseñaron y se establecieron programas en línea para preparar a los equipos en el proceso de gestionarse como grupos auto organizados de alto rendimiento, fortaleciendo los marcos de trabajo que más se ajustan a los modelo y objetivos de cada ONG", indica Lisbeth Mavarez, Agile Transformation Leader de Sybven.
De esta forma, a finales del 2021 se inició, bajo un marco de trabajo agile, el programa Mentoría Agile que incluyó a 12 ONG, consolidando un gran equipo y donde se evidenció el establecimiento de nuevas alianzas de trabajo conjunto, conocerse más de cerca y alinear objetivos comunes afrontando los mismos obstáculos.
Un reto importante fue realizar todo el proceso desde la virtualidad, conocer y aprender a trabajar en plataformas colaborativas síncronas y asíncronas, además, de asumir nuevas fortalezas que pueden ser replicadas a mediano y largo plazo a nivel personal, a todos sus colaboradores y voluntarios. Esta experiencia de trabajo ágil generó un pensamiento ágil e incluyó el manejo de múltiples plataformas digitales; gamificación; metodologías; compromiso; confianza en compartir información, evaluar y definir objetivos comunes; creación de prototipos y todo bajo la modalidad remota, aprovechando las bondades del teletrabajo y asumiendo este nuevo contexto digital con las herramientas adecuadas. Igualmente se logró la alineación de los equipos hacia un propósito común y expectativas a través de actividades enmarcadas en técnicas de Design Thinking, donde se generaron ideas innovadoras para entender y dar solución a las necesidades reales de los usuarios creando servicios y/o nuevos productos.
Para Magdalena De Luca, Strategic and Integration Global Vision Leader y CEO de Sybven, "ayudar a más de 12 ONG a que mejoren su forma de operar y de trabajar, es sustentabilidad, ya que, implica mayor accesibilidad e inclusión, y por ende, mejora las condiciones de más personas creando un cambio positivo para ellas. En Sybven, vamos al futuro con propósitos estratégicos basados en nuestros valores, servicios y recursos corporativos para la búsqueda de cambios sociales en nuestro entorno. Este programa podrá ser replicado en los 17 países donde operamos creando la magia de humanizar cada vez más, a través de la innovación y la transformación digital"
Para Mónica Castro Russian, presidenta de FIPAN, "la oportunidad de poder formar en metodologías ágiles con programas innovadores y de vanguardia en el área de gerencia a organizaciones de desarrollo social es una experiencia muy valiosa que nos permitirá poder mejorar y ser más eficientes en muchas áreas". A través de esta alianza con Sybven se espera poder replicar esta actividad a nivel nacional.
Enjoy our exclusive content and join the new digital era. In your email you will receive 100% of the best and 0% spam.
Go digital with Sybven!