Ebook - 3 Ways Open Source eLearning Technologies Will Benefit Your Organization
In this edition, you'll discover why open source systems offer the kind of flexibility you need today. By adopting open source LMS software, you get an eLearning platform with code that will always be available to you, meaning it is flexible, customizable and continuously evolving.
Fill out the form to download the eBook: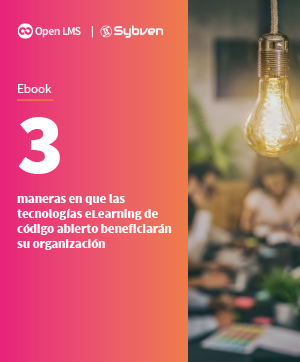 You will find information about:
Why choose an open source LMS for your educational institution?

Three reasons why open source technology is the ideal choice for higher education

Flexibility and seamless integrations

Cost-effectiveness

Evolution in user experience

Why choose Open LMS and Sybven as your service provider?

Among others!