Digital Document Management
Digital Document Management
RESGUARDA LOS DATOS DE TU ORGANIZACIÓN EN DIGITAL
Transforma tus documentos, digitalízate. Optimiza tus procesos, potenciando el poder de los datos, al digitalizar documentos fiscales y financieros, cumpliendo con todas las normativas y regulaciones.
Wakal: gestor de documentos digitales
Dinamiza tu organización, reduce tiempos de respuesta y mejora tus estrategias de negocios, aprovechando la robusta plataforma que gestiona, almacena y recupera grandes volúmenes de documentos digitales. Wakal facilita la digitalización documental al:
Comprimir y encriptar documentos

Dar valor a los datos y gestionarlos en línea

Optimizar los procesos a través de repositorios inteligentes

Reducir riesgos al mantener la transparencia de cada parte del proceso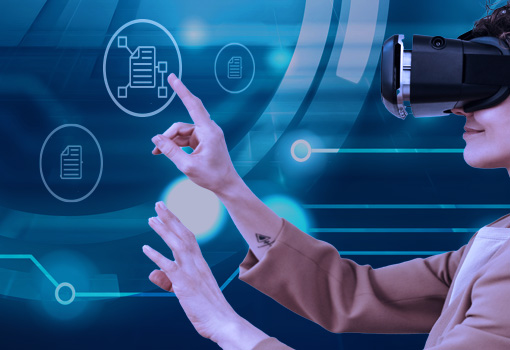 Portal de visualización
Impulsa la digitalización documental y mejora tu operatividad con la interfaz web responsive que permite la visualización de datos y conecta a tu organización con las aplicaciones de acceso para tus clientes, mediante intranet. Se integra fácilmente con Wakal, permitiendo:
Consultas de documentos en varios formatos

Administración de diferentes plataformas

Habilitación de funciones de auditoría
If you want to ride the digital wave, write to us because... It's in our blood! We have for you: services and technological solutions based on the magic of digital innovation.
We excel in process automation and the use of intelligent technologies to enhance the customer experience. We make it easy. We make it possible. We make it Sybven.