Human resources management
Human Resources Management
Optimize, enhance and dynamize the experience of your employees
Live the digital HR experience, this on-premise and cloud-based software simplifies and integrates processes in an autonomous way, to offer optimization in HR management.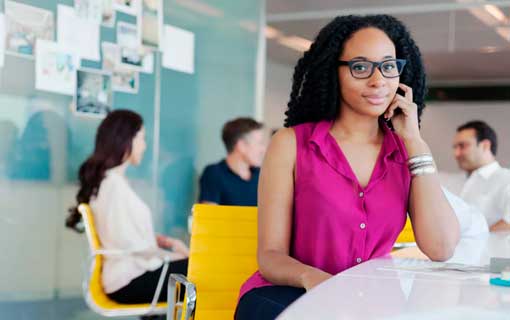 SAP SuccessFactors HXM
Create a comprehensive HR management system in the cloud to manage the entire employee lifecycle experience. Generate more value in your business with SAP SuccessFactors HXM.
SAP SuccessFactors Employee Central
Prioritize and solve your business needs through process and self-service support for your employees with SAP SuccessFactors Employee Central.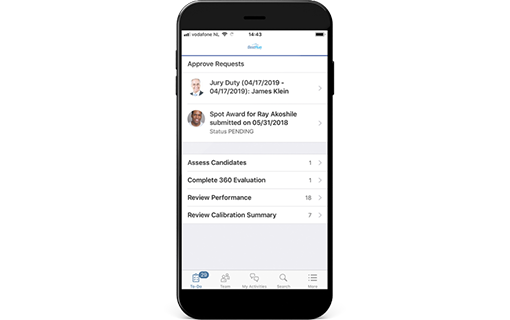 SAP SuccessFactors Employee Central Payroll
Simplify and integrate your global payroll processes and ensure accurate and timely compensation for your employees with the SAP SuccessFactors Employee Central Payroll cloud management system:
Increased confidence in payroll payment processing

Manages and integrates payroll with regular business processes
SAP SuccessFactors Performance & Goals
Inspire your employees to perform at their best, with SAP SuccessFactors Performance and Goals:
Evaluates and recognizes the best talent

Align your company's strategies and objectives

Improve the performance management of your employees continuously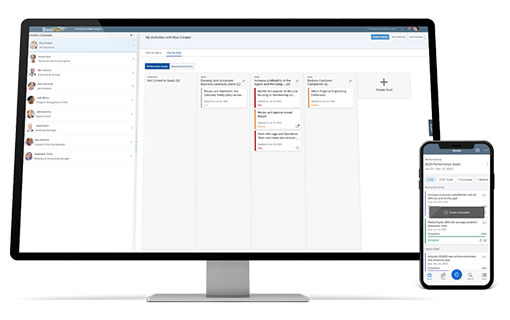 SAP SuccessFactors Compensation
Develop and manage strategic programs with intuitive software that aligns your employees' performance with your business budget.
SAP SuccessFactors Recruiting
Recruit intelligently, with a results-driven strategy to find, engage and hire the right talent, with integrated engagement and automation. With SAP SuccessFactors Recruiting, recruiting is flexible.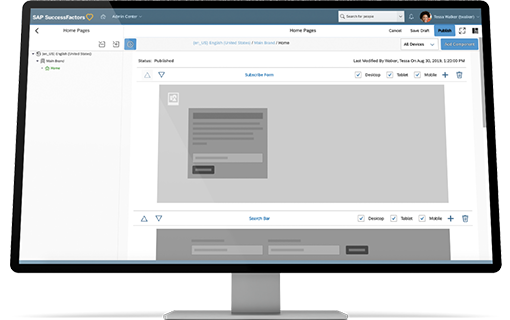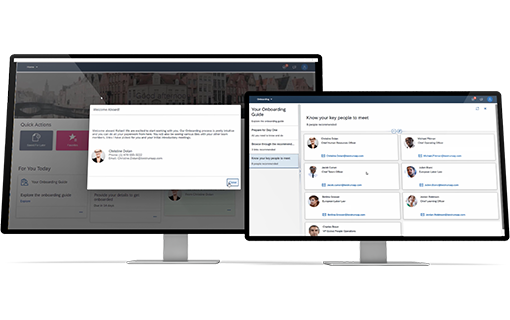 SAP SuccessFactors Onboarding
Set your new employees up for success right from the start with SAP SuccessFactors Onboarding :
Boost the productivity of your employees

Improve the process of incorporating new talent

Promote engagement and retention throughout the employee life cycle
SAP SuccessFactors Succession & Development
Easily identify, develop, and retain high-performing talent with SAP SuccessFactors Succession & Development:
Engage your employees with meaningful professional development opportunities.

Closes talent leakage gaps

Nurture your leaders and ensure the right people in the right roles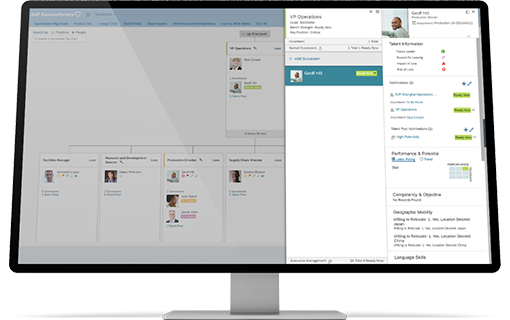 SAP SuccessFactors Learning
Create a culture of continuous and relevant learning with SAP SuccessFactors Learning:
Develop your employees' skills through digital learning

Reduces compliance risk with a unified learning management system (LMS)
SAP Commissions
Strategically manage incentive compensation for your sales team in an automated way with SAP Commissions:
Increases revenues

Drives profitable behaviors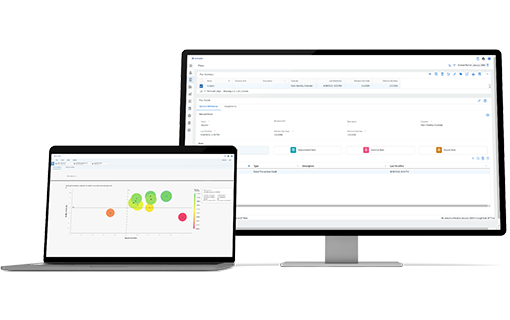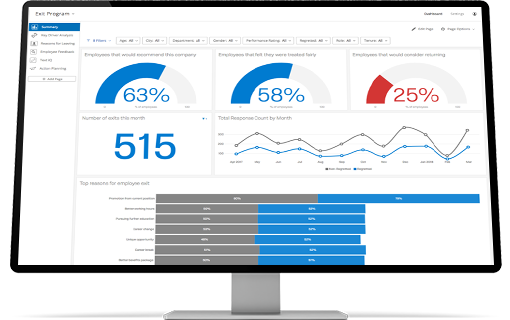 Qualtrics Employee XM
Listen to your employees and constantly improve their experiences to take care of their well-being with Qualtrics Employee XM . Generate more value for your employees by:
Collect continuous feedback on each of your experiences.

Increase engagement, design talent planning and improve productivity by recommending the right actions.
If you want to ride the digital wave, write to us because... It's in our blood! We have for you: services and technological solutions based on the magic of digital innovation.
We excel in process automation and the use of intelligent technologies to enhance the customer experience. We make it easy. We make it possible. We make it Sybven.