Human Resource Management
Human Resource Management
Optimize, enhance and energize your employees' experience
Live the digital HR experience! This on-premise and cloud-based software simplifies and integrates processes autonomously, to offer optimization in HR management.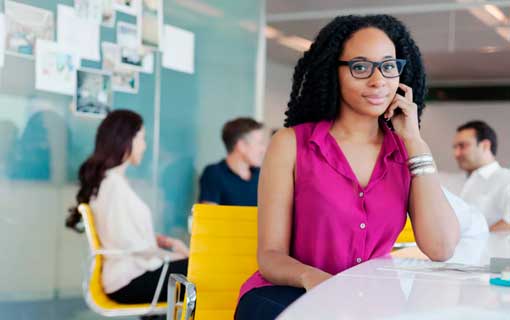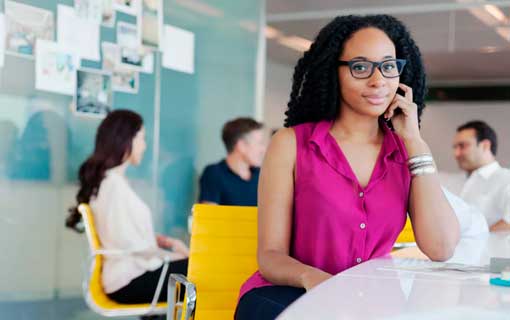 SAP SuccessFactors HXM
Crea un sistema integral de administración de Recursos Humanos en la nube para gestionar la experiencia durante todo el ciclo de vida de tus empleados. Genera más valor en tu negocio con SAP SuccessFactors HXM.
SAP SuccessFactors Employee Central
Prioriza y soluciona las necesidades de tu empresa a través del soporte de procesos y autoservicios para tus colaboradores con SAP SuccessFactors Employee Central.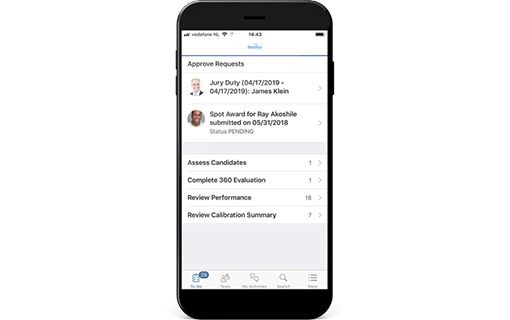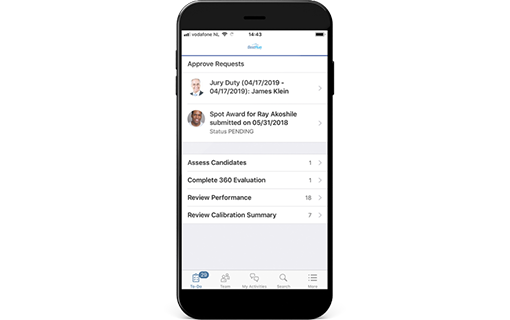 SAP SuccessFactors Employee Central Payroll
Simplifica e integra tus procesos de nómina globales y garantiza a tus colaboradores una compensación precisa y puntual, con el sistema de gestión en la nube SAP SuccessFactors Employee Central Payroll:
Aumenta la confianza en el procesamiento de pagos nómina

Administra e integra la nómina con los procesos empresariales habituales
SAP SuccessFactors Performance & Goals
Inspira a tus colaboradores a rendir al máximo, con SAP SuccessFactors Performance and Goals:
Evalúa y reconoce a los mejores talentos

Alinea las estrategias y objetivos de tu empresa

Mejora la gestión del desempeño de tus colaboradores continuamente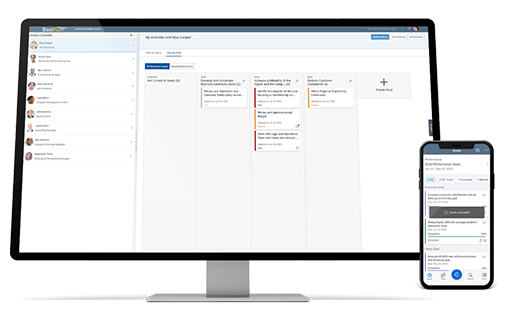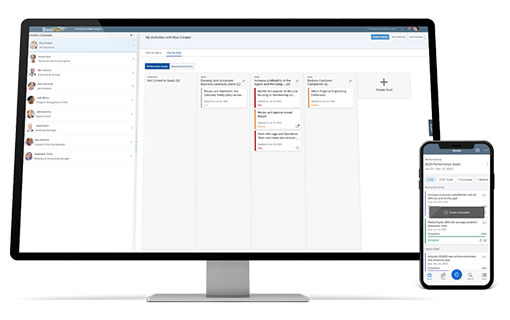 SAP SuccessFactors Compensation
Desarrolla y administra programas estratégicos con un software intuitivo, que alinea el desempeño de tus colaboradores con el presupuesto de tu negocio.
SAP SuccessFactors Recruiting
Recluta de forma inteligente, con una estrategia orientada a resultados para buscar, involucrar y contratar al talento adecuado, con compromiso y automatización integrados. Con SAP SuccessFactors Recruiting, el reclutamiento es flexible.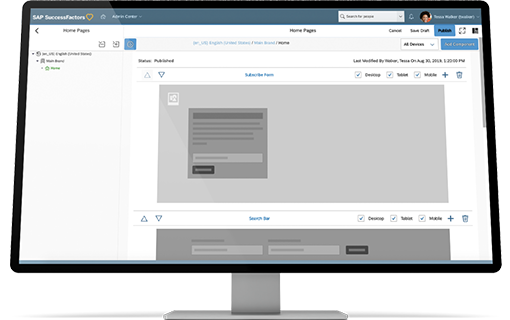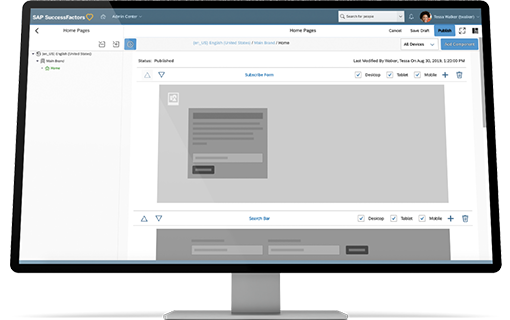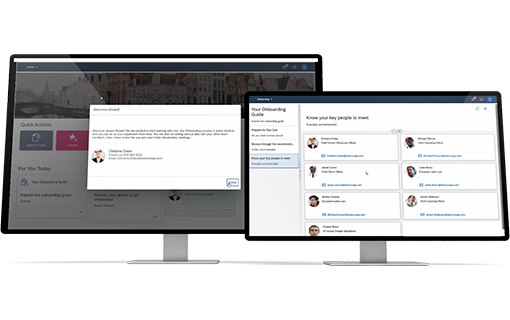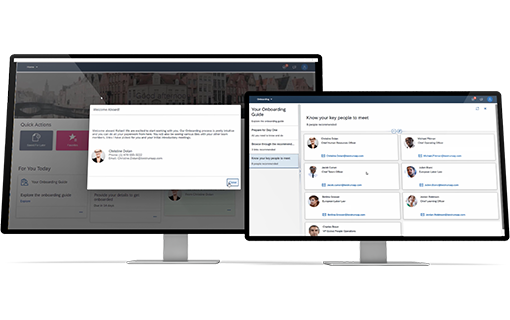 SAP SuccessFactors Onboarding
Prepara a tus nuevos colaboradores para el éxito desde el principio con SAP SuccessFactors Onboarding:
Impulsa la productividad de tus colaboradores

Mejora los procesos de incorporación de nuevos talentos

Promueve el compromiso y la retención a lo largo del ciclo de vida de tus empleados
SAP SuccessFactors Succession & Development
Identifica, desarrolla y retén fácilmente el talento de alto rendimiento con SAP SuccessFactors Succession & Development:
Involucrar a tus colaboradores con oportunidades significativas de desarrollo profesional.

Cierra brechas de fugas de talentos

Nutre a tus líderes y garantiza colaboradores adecuados en los roles correctos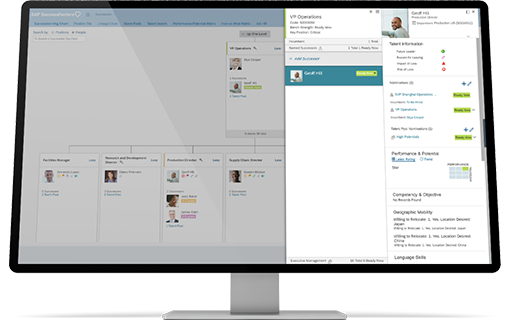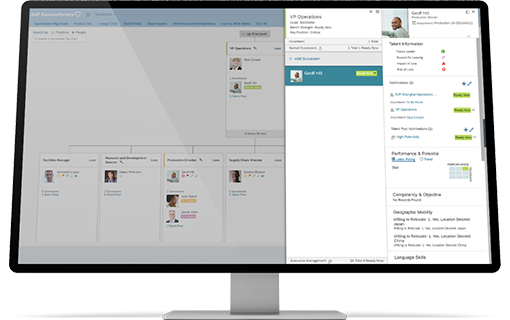 SAP SuccessFactors Learning
Crea una cultura de aprendizaje continuo y relevante con SAP SuccessFactors Learning:
Desarrolla las habilidades de tus colaboradores a través del aprendizaje digital

Reduce el riesgo de cumplimiento con un sistema de gestión de aprendizaje (LMS) unificado
SAP Commissions
Gestiona de forma automatizada la compensación de incentivos para tu equipo de ventas de forma estratégica con SAP Commissions:
Aumenta los ingresos

Impulsa comportamientos rentables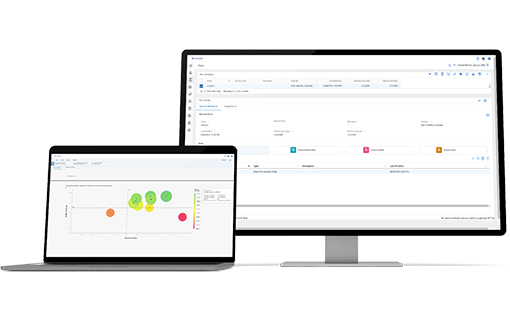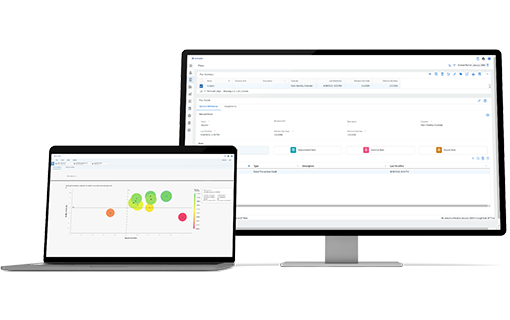 If you want to ride the digital wave, write to us because... It's in our blood! We have for you: services and technological solutions based on the magic of digital innovation.
We excel in process automation and the use of intelligent technologies to enhance the customer experience. We make it easy. We make it possible. We make it Sybven.