Transform data into your winning strategy
Optimize the management of enterprise data in an intelligent way and improve the results of the organization, managing to compete strategically in the business environment. The
digital business transformation
is the road to success!
SAP HANA Cloud
Make faster decisions with real-time data and a unique database-as-a-service (DBaaS) infrastructure for modern applications and analytics that brings together all enterprise data. Develop data solutions with cloud-native scalability, speed and performance!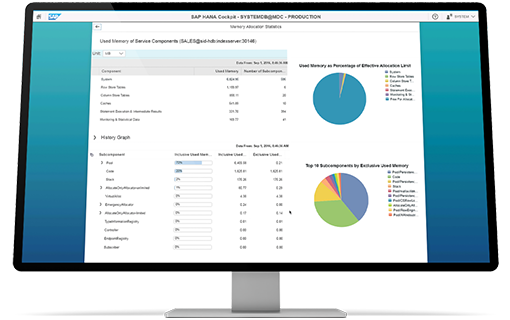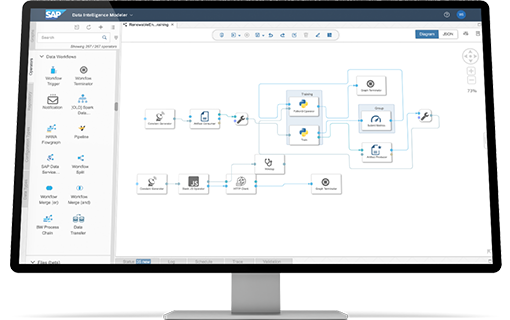 SAP Data Intelligence Cloud
Integrate all your business data, provide your users with intelligent, relevant and contextualized strategic information for better decision making with SAP Data Intelligence Cloud:
Processes distributed data with data intelligence and machine learning

Support your business innovation and growth with the data orchestration layer of SAP Business Technology .
SAP Master Data Governance
Make better decisions and work efficiently through a comprehensive master data management system with a unified and reliable view of the business:
Accepts multiple computers as owners of unique master data attributes

Promotes collaborative work through routing and notification of workflows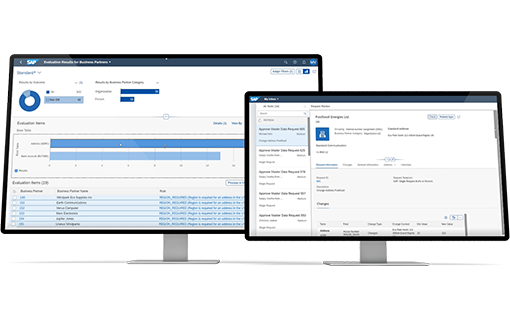 SAP Adaptive Server Enterprise
Improve your operational efficiency and reduce overall costs by driving faster, more reliable online transaction processing (OLTP) with SAP Adaptive Server Enterprise- the relational database management server for the SAP Business Technology Platform.
SAP Data Services
Deliver reliable, relevant, and timely information to drive better business results with SAP Data Services. As part of the information management layer of the SAP Business Technology Platform, you will be able to:
Provide a flexible environment

Easily create high quality data

Provide your customers with design stages

Offering intuitive tools for your technology teams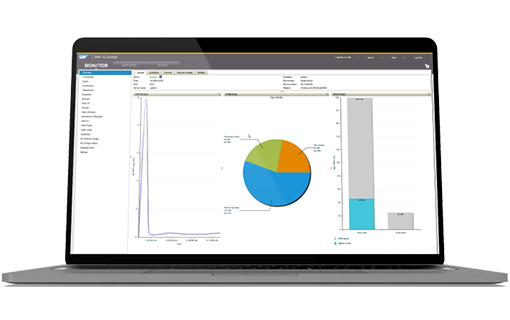 SAP IQ
Streamline delivery of results and get maximum speed, power, and security for enterprise data warehousing and Big Data analytics - with SAP IQ, the Relational Database Management system from the SAP Business Technology Platform:
Reduces workloads

Complies with SQL standards

Optimizes administration tasks
SAP PowerDesigner
Build enterprise architecture models and visualize change before it happens with SAP PowerDesigner:
Creates data models, links and synchronization

Plans and manages complex business transformation initiatives

Manages a powerful metadata repository, with security and multi-user control capabilities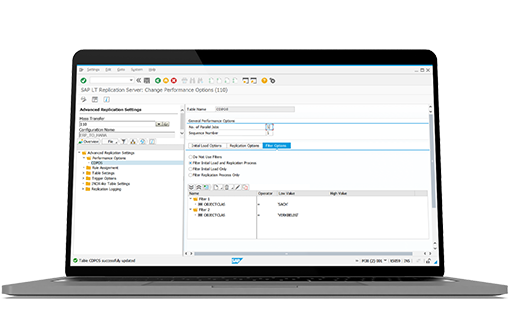 SAP Replication Server
Updates information in real time and coordinates data replication activities across the organization, ensuring delivery, business intelligence, data integrity and consistency. Simplifies daily tasks for users and IT staff with world-class secure software.
SAP SQL Anywhere
Manage your business from anywhere with SAP SQL Anywhere, synchronize data securely and reliably, across mobile devices, Internet of Things (IoT) systems and remote environments. Develop more accurate and real-time decision making.
If you want to ride the digital wave, write to us because... It's in our blood! We have for you: services and technological solutions based on the magic of digital innovation.
We excel in process automation and the use of intelligent technologies to enhance the customer experience. We make it easy. We make it possible. We make it Sybven.