Email Marketing: keys to enhance the relationship with your customers
¿Quieres clientes fieles?, ¡gánatelos! el email marketing es lo que debes potenciar. Pero cuidado, si lo haces mal, caes en picada. El email marketing es considerado una de las herramientas de comunicación más personalizadas y directas, a la hora de fortalecer la relación entre cliente y empresa, generando un vínculo, una conexión emocional, que logra como resultado final, el apego y fidelidad de los consumidores hacia la marca.
De esta forma, los usuarios no estarán dispuestos a cambiar tus productos a pesar de que estos no cuenten con los mejores atributos. Una vez les des la experiencia que buscan y cuentes con su fidelidad, lo tendrás todo bajo control.
¿Qué tipo de relación quieres tener?
Debes comenzar por responderte esta pregunta y luego, comienza a optimizar las campañas de email marketing, en base a tus objetivos. Esto te ayudará a consolidar los lazos con tu audiencia, ¿cómo puedes obtener esto? trata de que los asuntos que redactes sean cortos y precisos, que llamen la atención del suscriptor.
Otros aspecto importante que debes tener en cuenta es no generar falsas expectativas, ¡no engañes al cliente!. Quizás en primera instancia, creas que estás obteniendo buenos resultados, utilizando mentiras blancas con tus usuarios, pero la verdad es que solo estás generando desconfianza en tu comunidad.
Un cliente puede sentirse estafado y no volver a consumir los productos o servicios de tu marca, si por email les ofreces el cielo y a la hora de recibir el producto, solo les estás dando una estrella.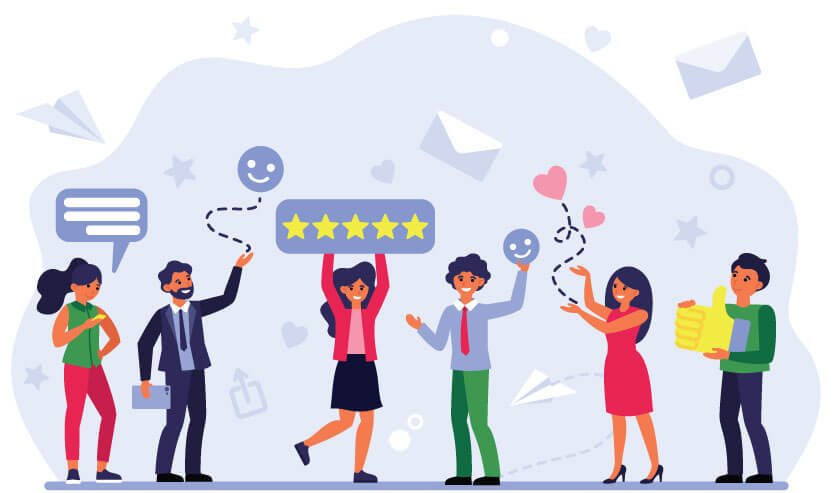 No dejes para mañana lo que puedes hacer hoy con el email marketing…
Crea asuntos llamativos y directos

Muestra el lado humano de la marca

No los satures de correos para suscripción

Crea boletines útiles, con contenido de valor

Los mensajes deben ser precisos y claros
Si tienes estas costumbres, es hora de decirles adiós
Siempre te dirán qué debes hacer, las claves para el éxito de tus campañas de email marketing, los tips fundamentales, pero también hay cosas que no es recomendable aplicar, por ejemplo, siempre vas a querer ofrecerle promociones y descuentos a tus clientes, para mantenerlos a tu lado.
Lo que no debes hacer es llenarles la bandeja de entrada de email, con descuentos y promociones, esto puede agotar al cliente y también podría parecer spam. Estas campañas de promociones y descuentos deben realizarse en ocasiones puntuales, que las fechas sean distintas a las que utilizan las marcas de la competencia, con esto lograr que tu usuario esté más receptivo con tus correos, y así podrá visualizar con calma el contenido que le estés enviando.
En muchas ocasiones el correo no será abierto, si llegan a sentirse invadidos.  ¡Vamos a mejorar la relación con los clientes!  Ya tienes la información necesaria, es tu turno de poner en práctica los trucos para potenciar la relación con tus usuarios, a través del email marketing, la herramienta más eficiente para generar fidelidad e interacción con ellos.
Para continuar tu preparación en este camino, pregúntate si tu marca está montada en la ola digital y sácale provecho, con estos tips sobre la digitalización de las empresas.
Enjoy our exclusive content and join the new digital era. In your email you will receive 100% of the best and 0% spam.
Go digital with Sybven!