customer experience & crm
Customer Experience & CRM
Enhance your user experience and cultivate happy customers
Technology and innovation are our forte, that is why with SAP Customer Experience and Qualtrics solutions, we will take your customers, employees and users to live the best multichannel experiences, to satisfy their needs one hundred percent.
Qualtrics Customer XM

Listen to the voice of your customers, improve their experience gap and increase loyalty and sales with Qualtrics Customer XM:
Utilizes the power of the latest listening engine technology

Join the intelligent business journey with predictive analytics and the ability to take assertive actions to close the sales cycle.

Gain a holistic understanding of your customers' experience and significantly impact your business.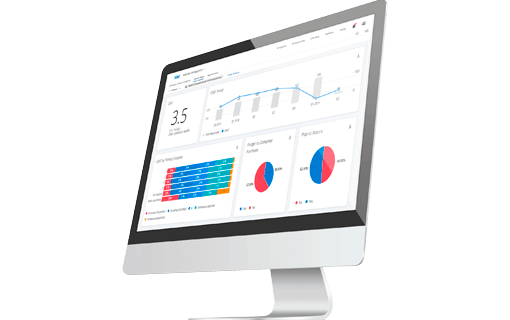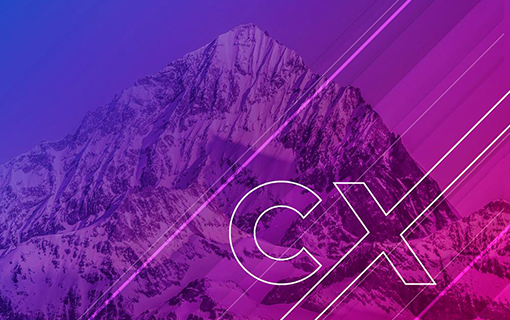 SAP Customer Experience & CRM

Manage every touch point in the customer experience, with the SAP Customer Experience & CRM suite of solutions:
Connects data and business indicators in real time

Provides strategic information throughout the value chain

Improves loyalty, customer retention and revenues
SAP Sales Cloud
Automate your sales force, allowing them to spend more time building relationships and interacting with your customers, with SAP Sales Cloud:
Optimizes critical sales processes

Get a 360-degree view of each customer

Offer intelligent recommendations to your salespeople
SAP Service Cloud
Connect service management to the value chain and improve your customers' experience with SAP Service Cloud. Provide your agents and technicians with strategic information to create a single view of your customers based on their service history.
SAP Commerce Cloud
Adapt and scale as your digital business grows with a reliable e-Commerce platform that helps you innovate and leverage your data to drive sales and customer satisfaction. With SAP Commerce Cloud, personalize the shopping experience and deliver the best service to your customers through cloud deployments, analytics, data collection, and real-time interaction.
SAP Marketing Cloud
Gain strategic insights that will guide you in making smart decisions; successfully identify audience segments; deliver interactions with your customers, across all channels, at scale; and produce measurable results, with SAP Marketing Cloud. Generate successful and efficient marketing campaigns, increase your conversions and leads!
SAP Emarsys Customer Engagement
Collect all your sales data from physical stores, e-Commerce, mobile apps and marketing channels in one place, with the multi-platform customer interaction: SAP Emarsys Customer Engagement, specially designed for retail brands, supporting them in attracting new customers; increasing loyalty and decreasing cart abandonment rates.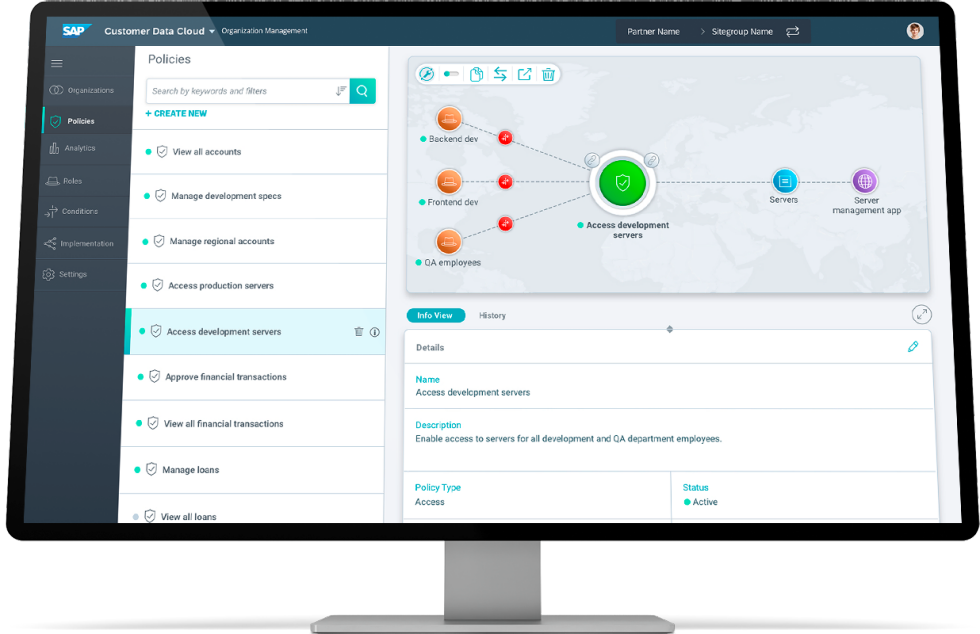 SAP Customer Data Cloud
Inform your business decisions with SAP Customer Data Cloud:
Build trust and strengthen customer loyalty.

It reduces compliance risk and respects the privacy of your data.

Securely identify your customers across all devices and channels.
SAP Customer Identity and Access Management
Develop centralized customer profiles and synchronize them with all your digital properties - with SAP Customer Identity and Access Management. Accelerate time-to-value with seamless onboarding of your customers and boost your ROI by fueling personalization with first-party data.
SAP Enterprise Consent and Preference Management
Reduce regulatory risk from regional data protection laws by managing all your customer consent and preference data on a single platform. Create a competitive advantage for your business with SAP Enterprise Consent and Preference Management.
SAP Customer Data Platform
Gain key insights from your customers with a single data model that breaks down functional silos. With SAP Customer Data Platform, understand your customers and deliver relevant, reliable, and personalized interactions - the more you know about them, the better your strategy.

SybDigital CX4 Insurance
It is a solution developed by Sybven, based on SAP Marketing Cloud, specifically to boost the customer experience strategy in insurance companies. SybDigital CX4 Insurance, through the automation of the customer journey of the insured, covers from the prospecting stage to the loyalty of your customers.
If you want to ride the digital wave, write to us because... It's in our blood! We have for you: services and technological solutions based on the magic of digital innovation.
We excel in process automation and the use of intelligent technologies to enhance the customer experience. We make it easy. We make it possible. We make it Sybven.