Bot & intelligence
artificial
Bot & Artificial Intelligence
Automate your processes, personalize your customers' experience
Automate your tasks with natively integrated chatbots. With them, you can deliver unparalleled personalized experiences to your customers. customers
and collaborators. Guide your users to the right pages for greater loyalty. In addition, generate answers to the most frequently asked questions, fully automated and empathetic.
Kore ai
The technological innovation is going by leaps and bounds. This solution is a type of interaction agent, designed to simulate intelligent conversations with your users, in a natural, empathic and fluid language; through auditory or textual methods. Give your customers the best digital assistance, powered by high quality artificial intelligence.
Read the case study and the different virtual assistants offered by Kore.ai for each sector: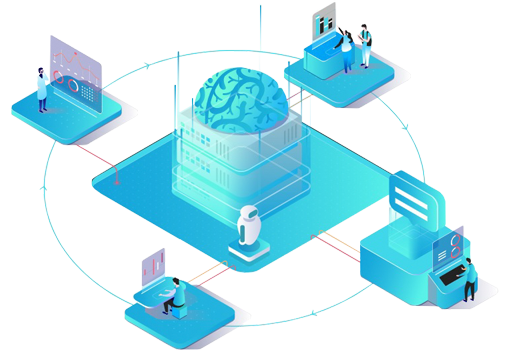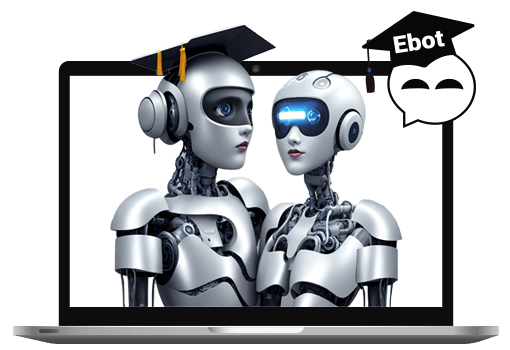 eBot
Automated assistant for students and teachers. It responds in a humanized way to questions related to the entire educational system: from the campus address to the student's grade record. Its features:
Customizable

Multipersonality

Frequently asked questions
Integrates with your LMS Blackboard, Moodle or Open LMS, with multiple channels such as WhatsApp, Telegram, Website, among others.
SAP Conversational AI
Deliver outstanding customer experiences. Guide them to the right pages, answer frequently asked questions and automate tasks with conversation-based chatbots. With patented multilingual natural language processing (NLP) technology.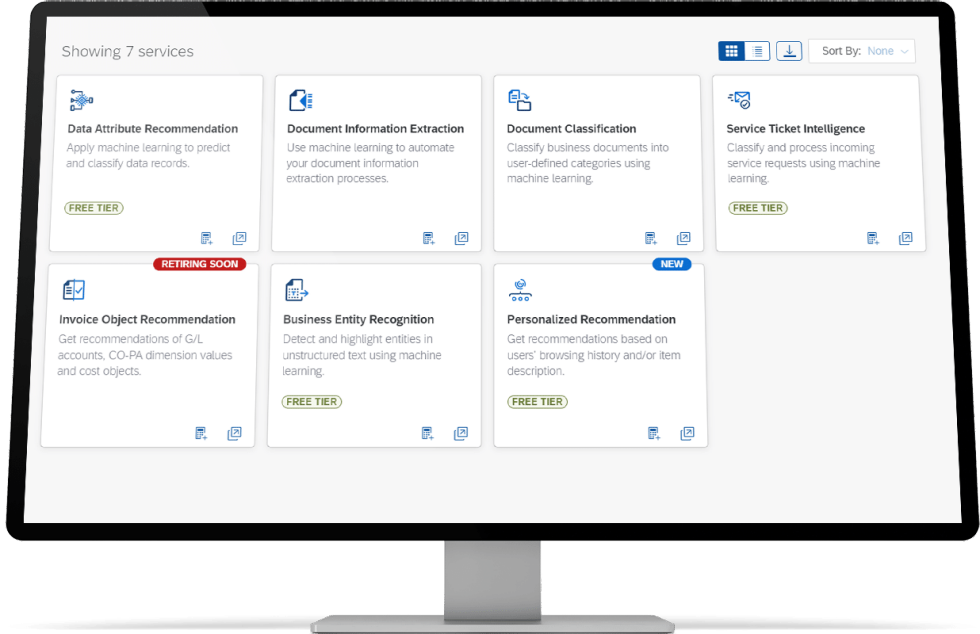 SAP AI Business Services
Improve your business processes and drive your customers' business strategies with the reusable services available on the SAP Business Technology Platform.
SAP AI Core
Manage the entire lifecycle of your artificial intelligence (AI) scenarios, handle operations and execution in a standardized, scalable and independent way.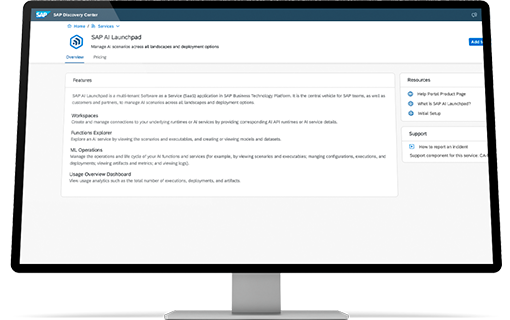 SAP AI Launchpad
Manage artificial intelligence (AI) use cases across multiple instances and runtimes. Oversee the management of your operations and the AI lifecycle centrally.
If you want to ride the digital wave, write to us because... It's in our blood! We have for you: services and technological solutions based on the magic of digital innovation.
We excel in process automation and the use of intelligent technologies to enhance the customer experience. We make it easy. We make it possible. We make it Sybven.