Sybven Experience Tour y Qualtrics llegan a Sto. Domingo y Lima
El pasado 11 de octubre, en dos ciudades distintas de
LATAM
,
Lima y Sto. Domingo,
vivieron el
Experience Tour
con
Sybven y Qualtrics,
una conferencia presencial para compartir las mejores prácticas para gestionar la experiencia del cliente
y los colaboradores
y su impacto en el negocio.
La conferencia en
Santo Domingo
contó con la participación de
Jeannette Cotilla
– Account Ambassador
y
Yeraldin Ramírez
– XM Services Engineer, quienes abordaron temas como la humanización como parte de la experiencia que esperan los clientes, la importancia de medir la experiencia
CrossXM
de como combinar la experiencia del cliente y la experiencia del empleado, y los casos de éxito de Sybven y Qualtrics en la región.
Una de las ponencias destacadas en Sto. Domingo fue la titulada «
La voz del cliente en acción: cómo utilizar Qualtrics XM para tomar decisiones basadas en datos
«, donde se mostró cómo Qualtrics permite escuchar, entender y actuar sobre las necesidades y expectativas de los clientes, utilizando herramientas de análisis avanzado e inteligencia artificial.
Yeraldin Ramírez
destaca de la conferencia: "
Con Qualtrics le quitamos el romanticismo a la experiencia", donde se dejó claro que medir experiencia no es una moda o un "nice to have
" para las organizaciones, sino una estrategia que se traduce en valor para el negocio, reducción de costos y aumento de los ingresos.
El público, en ambos países, compuesto por diferentes sectores e industrias, fue receptivo a la información presentada y mostró interés por conocer más sobre Qualtrics, la plataforma líder en gestión de experiencias
en el mundo. 
"18K de las marcas más importantes del mundo recurren a Qualtrics"
Una vez más una oportunidad para mostrar cómo
Sybven y Qualtrics pueden ayudar a las organizaciones a mejorar sus experiencias
y a innovar en sus mercados. Los asistentes se llevaron a casa el mensaje de que iniciar un programa de experiencia del cliente con
Qualtrics
es posible en cualquier nivel de madurez que se encuentren
, y que contarán con el apoyo y la experiencia de Sybven para lograrlo.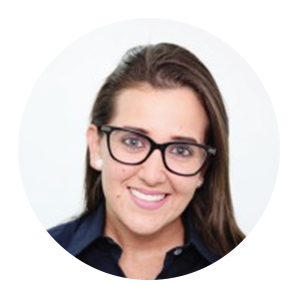 Marisela Sanseviero
Disfruta de nuestro contenido exclusivo y únete a la nueva era digital. En tu email recibirás 100% de lo mejor y 0% spam.
¡Be digital con Sybven!