SybMeet: the meeting and connection point in Sybven
In recent days, a before and after was marked in the way Sybven's employees connect with each other, with the inauguration of SybMeet, a new virtual space dedicated to the connection, learning and co-creation among all the cells of the company.
The space arose as an initiative, proposed by the employees themselves, to improve organizational culture practices and create a unique environment for everyone in the company to learn by being authentic, by being themselves.
The event was led by several collaborators and Magdalena De Luca (MDL), CEO of Sybvenwho said that SybMeet "is a space to share in a different way... a space to be cool... and being cool is what differentiates us in the market". This last sentence refers to the trajectory of Sybven as a pioneer of innovation, since, "we change before the changes happen and that sets us apart",
said MDL in his participation.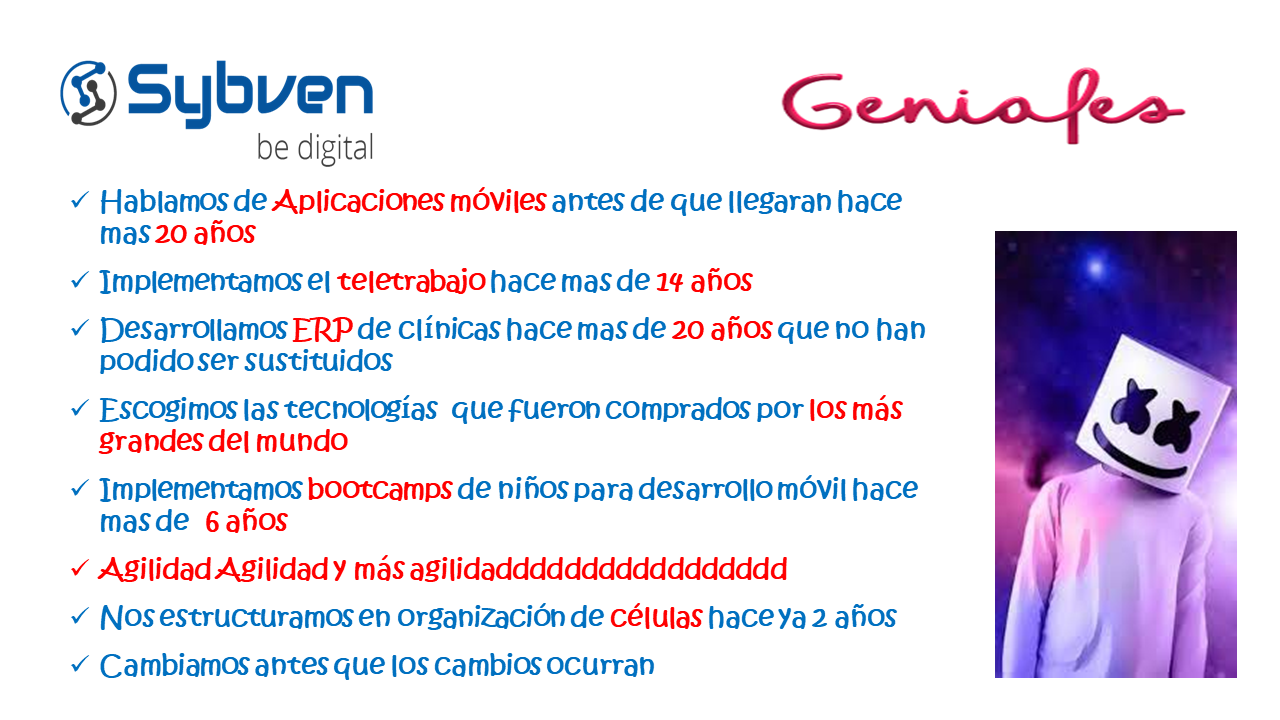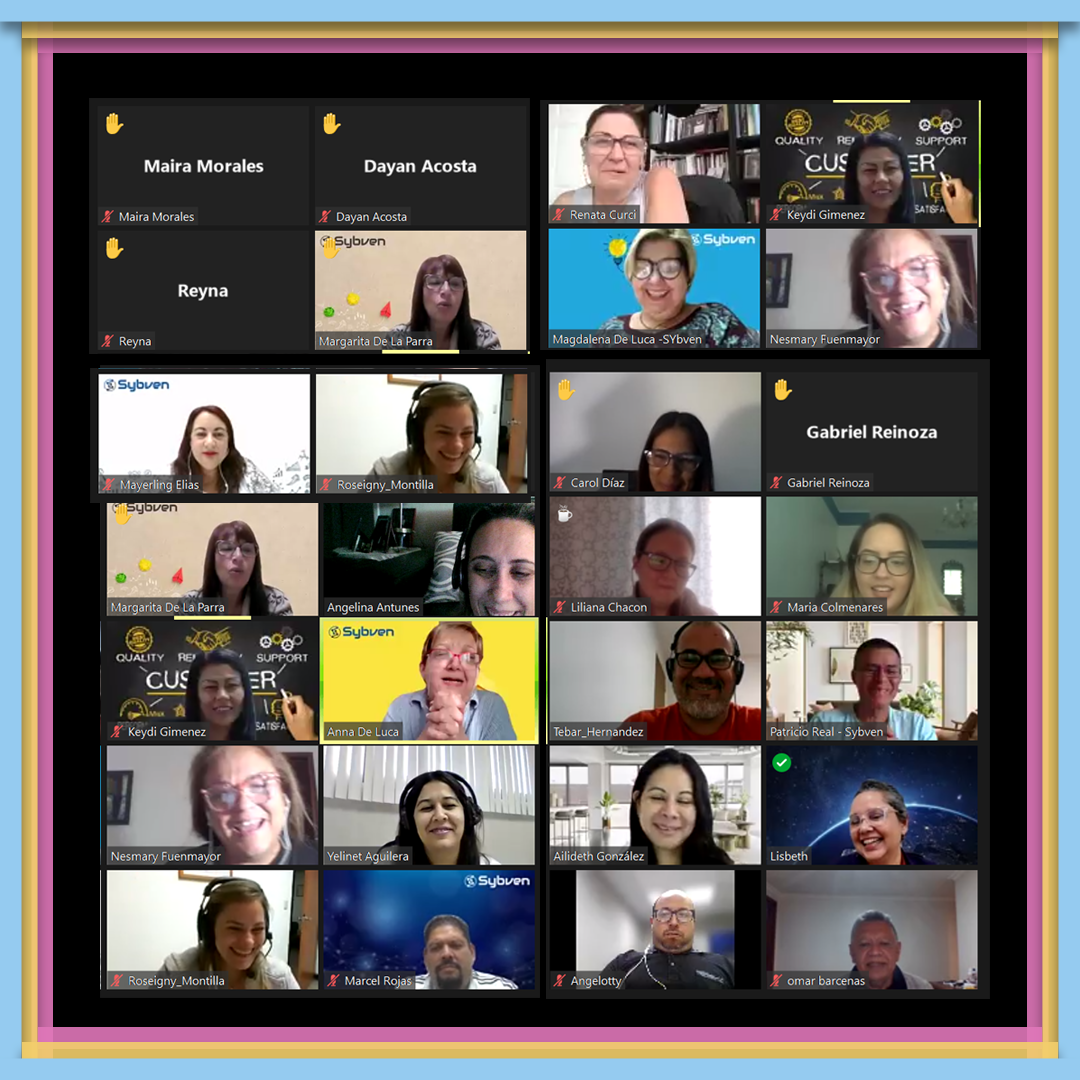 SybMeet, the virtual space to connect, learn and co-create:
During the hour-long event, more than 100 Sybven employees participated in different dynamics, prepared by their fellow panelists, learning about the different value propositions from the focus of cells such as: Talent and CultureCustomer Success Management, and

Agility

thus enriching the space with each interaction.
At the end of the day, the organizers explained that SybMeet is an open space, without limits, where an infinite number of topics can be discussed and where each collaborator can be the host of a new space. They also announced that the next SybMeet already has a target audience: the technical staff of

Sybven

It is designed to provide them with better practices in their day-to-day work as developers.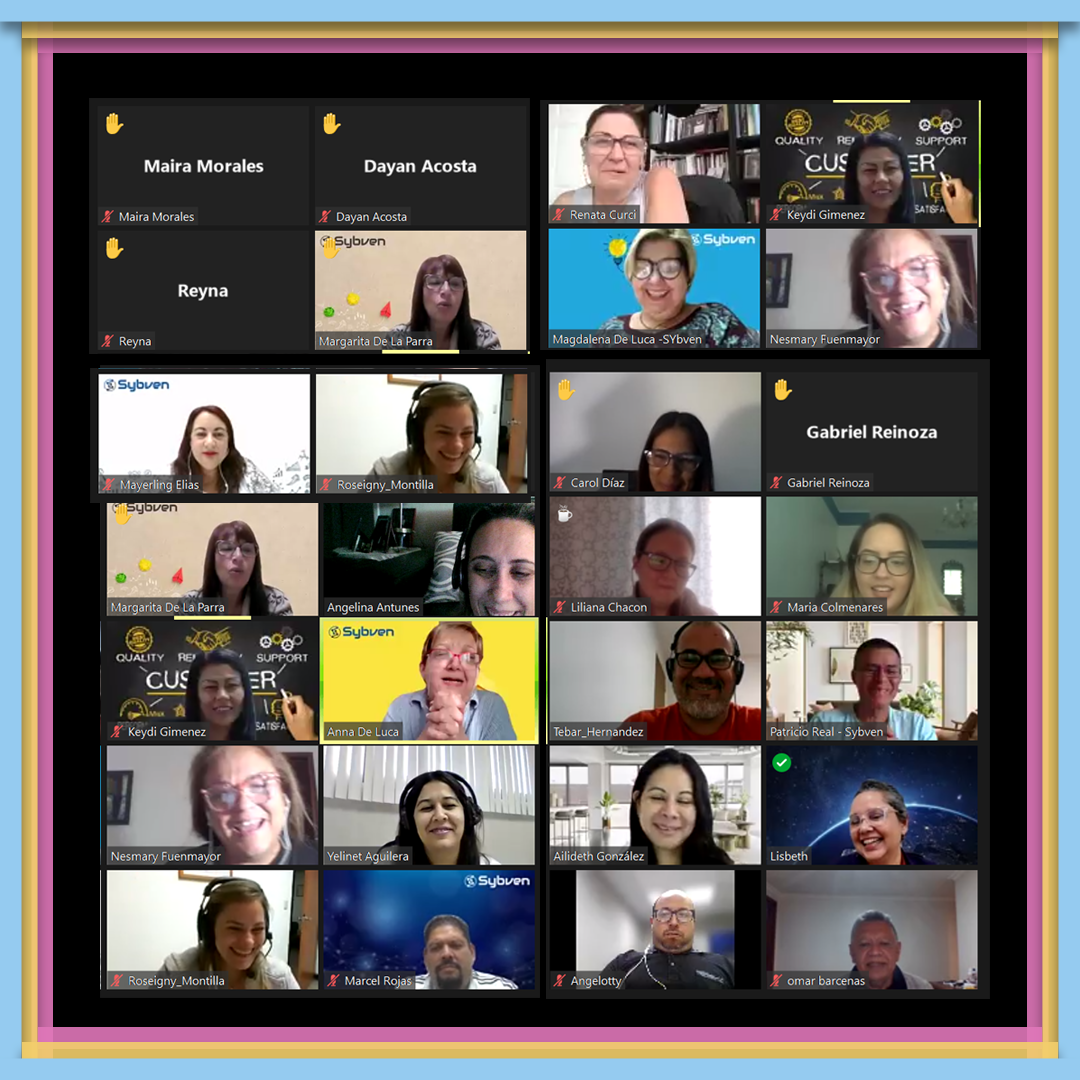 Enjoy our exclusive content and join the new digital era. In your email you will receive 100% of the best and 0% spam.
Go digital with Sybven!