SybMeet: the meeting and connection point in Sybven
En días pasados se marcó un antes y un después en la manera de conectar entre los colaboradores de Sybven, con la inauguración de SybMeet, un nuevo espacio virtual dedicado a la conexión, aprendizaje y co-creación entre todas las células de la empresa.
El espacio surge como una iniciativa, propuesta por los mismos colaboradores, para mejorar las prácticas de cultura organizacional y crear un ambiente único para que todos en la empresa puedan aprender siendo auténticos, siendo ellos mismos.
El evento estuvo a cargo de varios colaboradores y Magdalena De Luca (MDL), CEO de Sybven, quien expresó que SybMeet "es un espacio para compartir de forma diferente… un espacio para ser geniales… y hacernos geniales es lo que nos diferencia en el mercado". Esta última frase hace referencia a la trayectoria de Sybven como pionero de la innovación, ya que, "cambiamos antes de que los cambios ocurran y eso nos distingue",
afirmó MDL en su participación.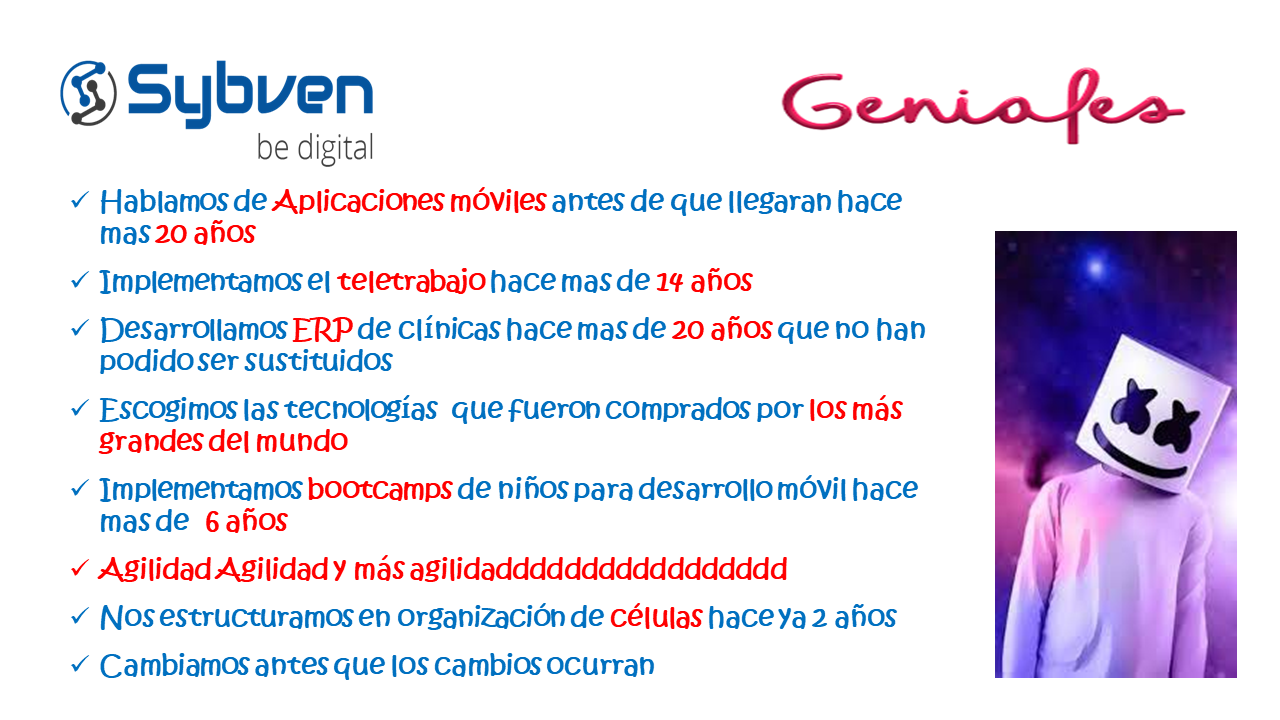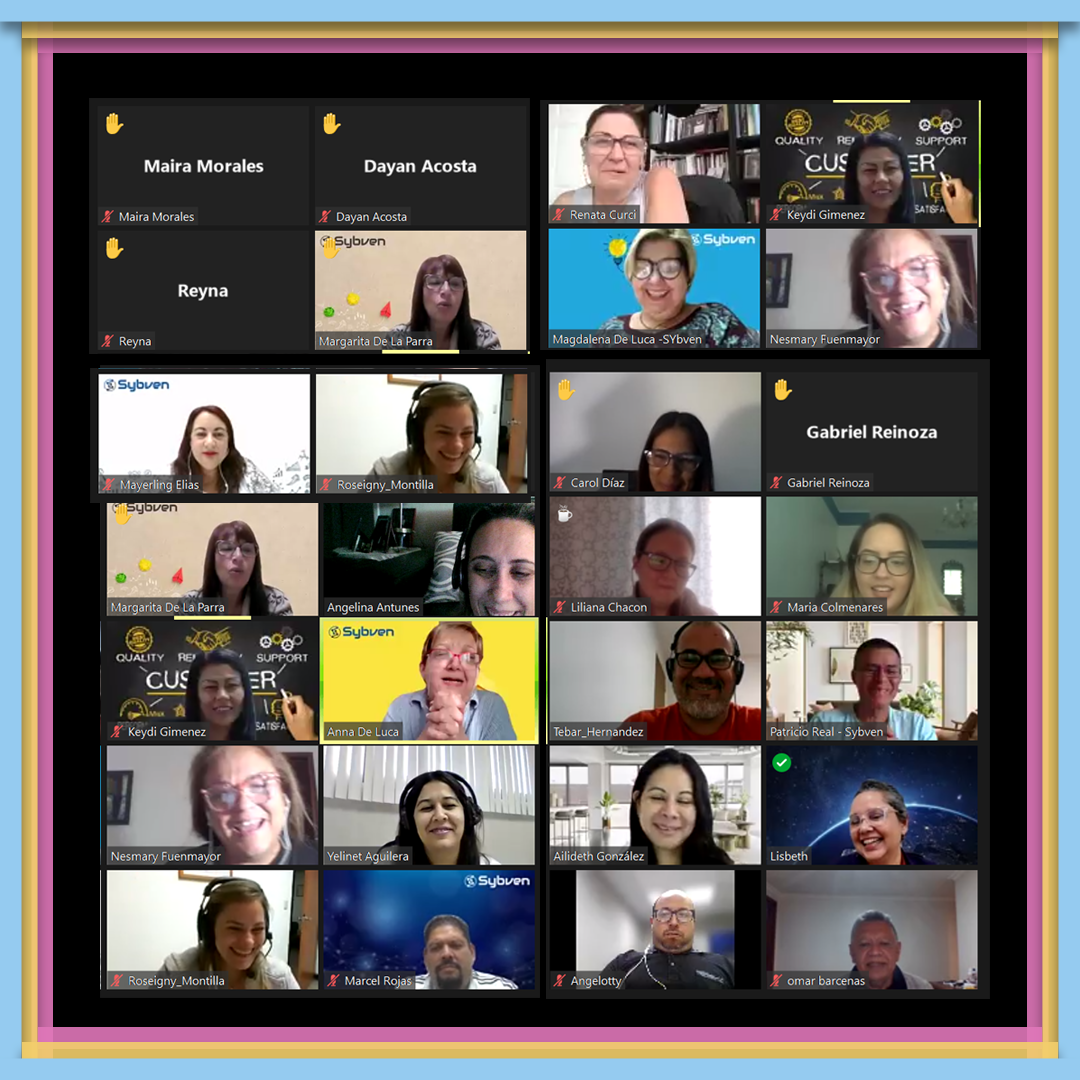 SybMeet, el espacio virtual para conectar, aprender y co-crear:
Durante la hora del evento, más de 100 colaboradores de Sybven participaron en diferentes dinámicas, preparadas por sus compañeros panelistas, logrando aprender sobre las diferentes propuestas de valor desde el enfoque de células como: Talento y Cultura, Gestión del Éxito del Cliente, y

Agilidad

; enriqueciendo, así, el espacio con cada interacción.
Al final de la jornada, los organizadores explicaron que SybMeet es un espacio abierto, sin límites, en el que se pueden tratar infinidad de tópicos y donde cada colaborador puede ser el anfitrión de un nuevo espacio. De igual manera, anunciaron que el próximo SybMeet ya tiene un público al que va dirigido: el cuerpo técnico de

Sybven

, y está ideado para brindarles mejores prácticas en su día a día como desarrolladores.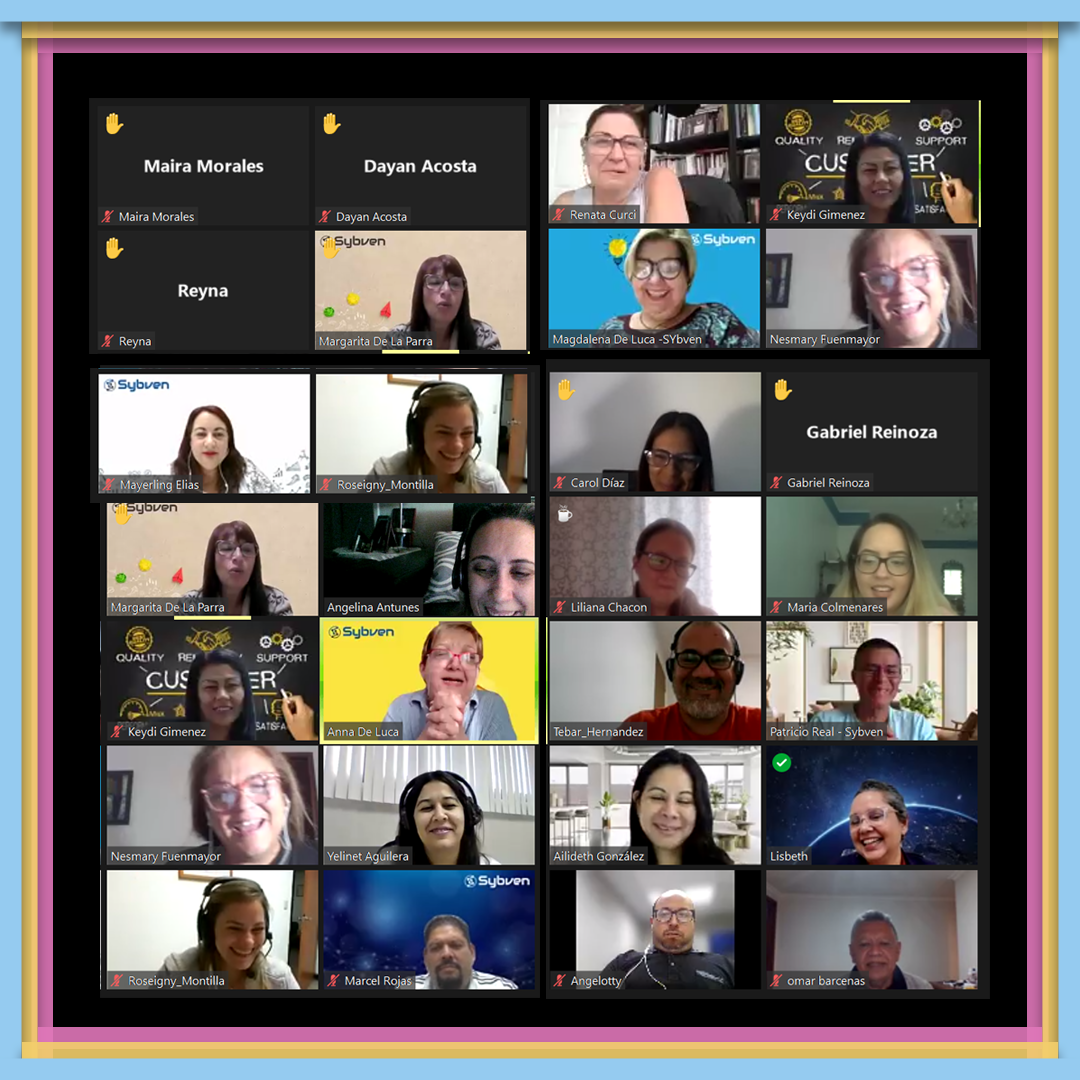 Enjoy our exclusive content and join the new digital era. You will receive 100% of the best and 0% spam in your email.
Go digital with Sybven!