We won! The Partner Excellence Awards 2021 SAP
Este miércoles 03 de marzo de 2021, Sybven, líder en transformación digital en Latinoamérica, ganó el prestigioso premio "Partner Sell Ecuador». Así lo anunciaron en el evento en vivo SAP Partner Kick Off Meeting North.
Sybven se alzó con este importante galardón, en la categoría "Highest Quota Achievement", de los premios SAP Partner Excellence Awards 2021. Que se celebraron este año en Colombia.
Minutos después del anuncio, Magdalena De Luca, líder de Visión Global y Estratégica y CEO de Sybven, compartió sus impresiones, por el merecido galardón:
«Estamos muy orgullosos con los reconocimientos recibidos ya que realzan el compromiso que tenemos con SAP en la región y con nuestros clientes. Estos logros son gracias al compromiso de nuestro talento humano que cada día impulsa la transformación digital y trabaja incansablemente por el éxito»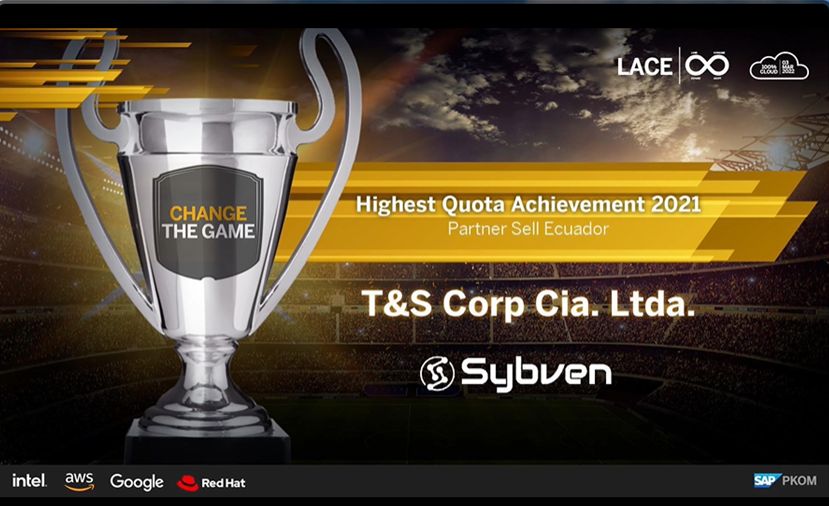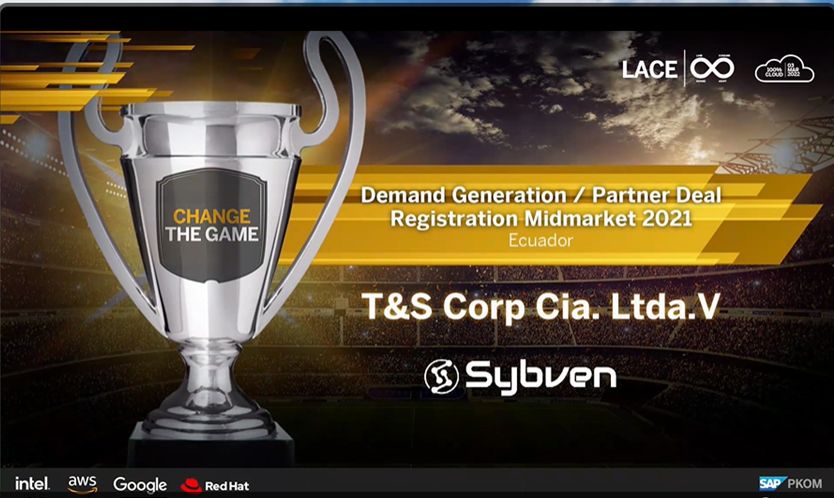 Pero eso no es todo, el equipo Sybven, además, fue gratamente sorprendido al recibir una segunda premiación: «SAP Demand Generation / Partner Deal», en la categoría: «SAP Registration Midmarker 2021».
Ante estos merecidos triunfos, Dayan Acosta, líder de Negocios Digitales Globales de Sybven, expresó:
«Estos reconocimientos de SAP nos impulsan a seguir trascendiendo en los mercados en los que operamos, generando valor en nuestros clientes a través de la innovación y una propuesta de servicio diferenciadora. Así lo han percibido nuestros clientes, y por eso hoy somos galardonados»
Por su parte, Damalys Gutiérrez, Brand Manager de SAP en Sybven, se mostró:
«Feliz y agradecida, porque hemos realizado un trabajo en conjunto que rindió resultados, día a día, con empeño y constancia. Somos muchas mentes detrás de nuestros resultados».
El equipo Sybven unido, celebra enérgicamente estos triunfos trabajados con estrategia y visión, con foco en un futuro positivo.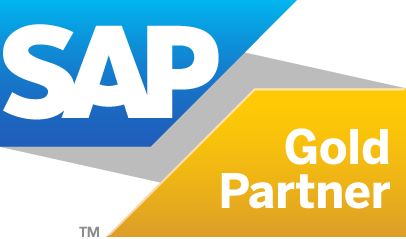 ¿Qué son los SAP Partner Excellence Awards?
Se trata de un premio internacional y regional, en reconocimiento a los mejores socios en ventas, innovación, tecnología, servicios y áreas específicas de soluciones
.
Tradicionalmente, los ganadores son seleccionados de la amplia base de socios de SAP. Y las nominaciones provienen de los datos de ventas internas de SAP. Luego, un comité directivo, compuesto por representantes regionales y globales de SAP, se encarga de determinar quiénes son los socios ganadores en cada categoría, por región, de acuerdo con varios criterios, como el logro de ventas y el desempeño.
Los socios son esenciales para el éxito de SAP, y estos premios son un testimonio del increíble trabajo y el valor que ellos brindan a los clientes.
Enjoy our exclusive content and join the new digital era. In your email you will receive 100% of the best and 0% spam.
Go digital with Sybven!