HOW TO IMPROVE YOUR USER EXPERIENCE?
A través de múltiples canales de comunicación, la interacción entre empresa y cliente da un giro de 360°, optimizando la producción y logrando una

experiencia de usuario

satisfactoria. Si quieres estar en el boom tecnológico, el truco está en la mejora de la experiencia que le brindas a tus clientes. Haz que sus compras sean lo más rápido posible, que sus preguntas sean respondidas en tiempo real, y lo más importante no los hagas perder tiempo con posibles reclamos. Pon en práctica las siguientes 5 claves para mejorar tu experiencia de usuario y ¡sigue el camino al éxito!
1. Llena las expectativas de tus clientes y bríndales una experiencia de usuario ideal
La idea es brindar soporte de extremo a extremo en todos los procesos comerciales y satisfacer las necesidades del cliente. El objetivo es brindarle al usuario una gran interfaz, atractiva, navegable y fácil de usar, para que su experiencia sea lo más agradable posible y así cree un vínculo más emocional con la marca, ¡logra enamorarlos!, crea una conexión, en la que se sientan atendidos y así estarán satisfechos. ¡No hay límites! las virtudes de la tecnología son infinita.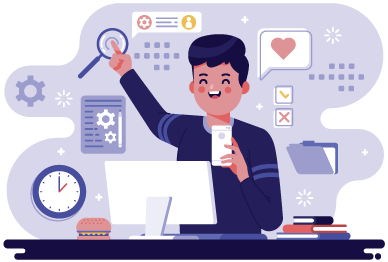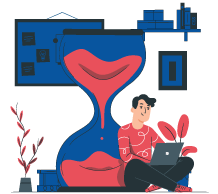 2. Reduce los tiempos
Los usuarios de hoy quieren y anhelan optimizar el desarrollo de todos sus procesos, dejan atrás el papel, simplificarse la vida y evitar estrés. Para todo eso existe; ¡la píldora mágica! el back-end donde creas un único modelo de datos en todas tus aplicaciones. ¡Felicidad para los desarrolladores! ya no vivirán una odisea a la hora de programar. ¡Aumenta tus ventas y reduce tiempos de creación!
3. Analiza tus datos en tiempo récord
La magia de la transformación digital sigue haciendo de las suyas, imagínate poder almacenar miles de documentos, datos, información confidencial con tal solo un clic, ¡adiós al papel! el Customer Experience llegó para optimizar tus procesos de almacenamientos de datos. Los colaboradores pierden horas de trabajo solo almacenando información, cuando el objetivo de toda organización es producir y evitar tiempo perdido. ¡Optimiza y aumenta tu producción!
4. Acelera tu aprendizaje
Una de las necesidades del usuario es acelerar el aprendizaje en la creación de aplicaciones, el universo de los programadores es un mundo con lluvia de meteoritos todos los días, automatizar sus procesos es una forma de darles un obsequio, facilitándoles el trabajo, de forma que puedan crear herramientas automatizadas, para generar una experiencia de usuario satisfactoria.
5. ¿Cómo administrar tu negocio?
¡Muy fácil! hoy todas las compañías que están montadas en la ola digital, están disfrutando de las virtudes del Customer Experience, administrando sus propias finanzas, a través de un software. Lo que debes hacer es integrar tus servicios en la nube, ofreciendo servicios de reconocimiento de voz, texto y detección de rostros para mayor seguridad. Hacer sentir a tu cliente seguro es una forma de brindarle una experiencia de usuario eficaz.
Ahora que sabes cómo mejorar la experiencia de usuario en tu empresa, te invito a que te arriesgues y te montes en ese avión tecnológico en el que muchas empresas están logrando el éxito, gracias a las virtudes del Customer Experience. ¡No olvides! un cliente satisfecho será tu amigo fiel por siempre
Enjoy our exclusive content and join the new digital era. In your email you will receive 100% of the best and 0% spam.
Go digital with Sybven!