Strategic decision making has never been easier
Stay one step ahead of your competition by incorporating analytics tools. Enable your customers to make quick and confident decisions, driving better results. The
digital transformation
optimizes
your analytics processes.
SAP Analytics Cloud
Make smart decisions with reliable strategic information and integrated planning processes across your entire enterprise - with SAP Analytics Cloud:
Unify your analytics

Easily integrate SAP applications to your organization

Gain robust access to heterogeneous data sources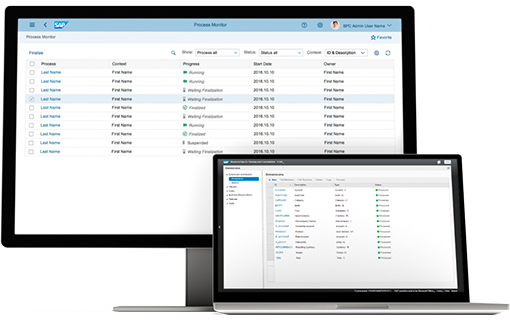 SAP Business Planning and Consolidation
Increase business growth and reduce planning times with SAP Business Planning and Consolidation:
Provides reliable data

Provides financial projection and consolidation

Increased budgeting capabilities
SAP Profitability and Performance Management
Use advanced business modeling, granular profit analysis, cost and simulation capabilities to make the decisions that increase your business agility - with SAP Profitability and Performance Management:
Enables on-premise and cloud environments

Uses advanced business modeling of complex processes

Real-time results, scenario modeling and simulations

Collects extended information with multidimensional analysis of benefits and costs.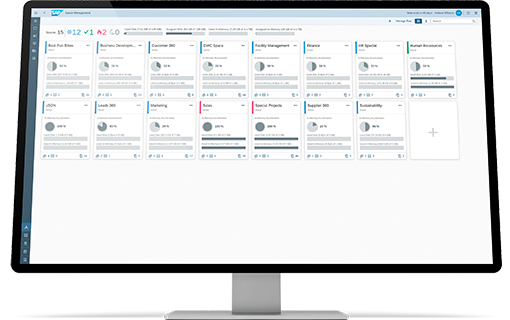 SAP Data Warehouse Cloud
Unify all your organization's data with a semantic service through SAP Data Warehouse Cloud:
Delivers data modeling, connectivity and virtualization across your enterprise

Share strategic information with your users through robust, managed spaces
If you want to ride the digital wave, write to us because... It's in our blood! We have for you: services and technological solutions based on the magic of digital innovation.
We excel in process automation and the use of intelligent technologies to enhance the customer experience. We make it easy. We make it possible. We make it Sybven.